I've grown to love my F4/F2.8 Newt. I struggled a lot with collimation initially, mainly because I got obsessive compulsive about getting perfect stars out to the corners that I usually ended up cropping out anyway.
But speed covers a multitude of sins.
No more fighting with the 1000 variants of "why isn't my autoguiding tighter?", "How do I afford a premium mount?", "Why does PhD2 not recognize my mount, and then after I reboot, it recognizes the mount but won't recognize the guide camera?". Or "There is flex between my guide camera and my OTA, so I'll need to find a guide star within a 30 arc second FOV using an OAG from my light polluted back yard".
No more driving 3 hours to a dark site and having the clouds roll in 3 hours into an 8 hour exposure. When things go badly, for whatever reason, I've wasted 1 or 2 hours and not an entire night.
Flaming Star Nebula, single 90 second exposure. I much more commonly use 15 to 30 second exposures, and you can see that some of the stars are burned out in this one. Everything is easy when you're only exposing for 15 seconds per sub.
I'd argue that speed is a more important simplifying factor than short focal length, and one that is vastly underappreciated in the usual Advice to Newbies posts.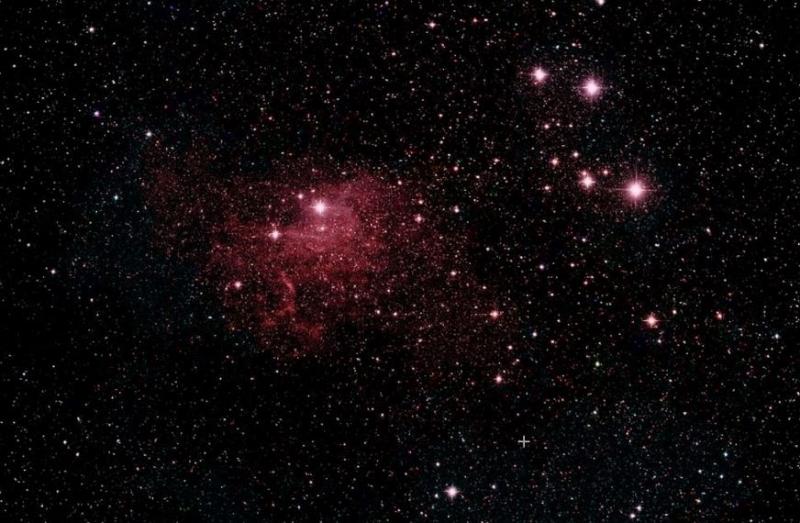 Edited by John Tucker, 10 July 2020 - 08:22 AM.