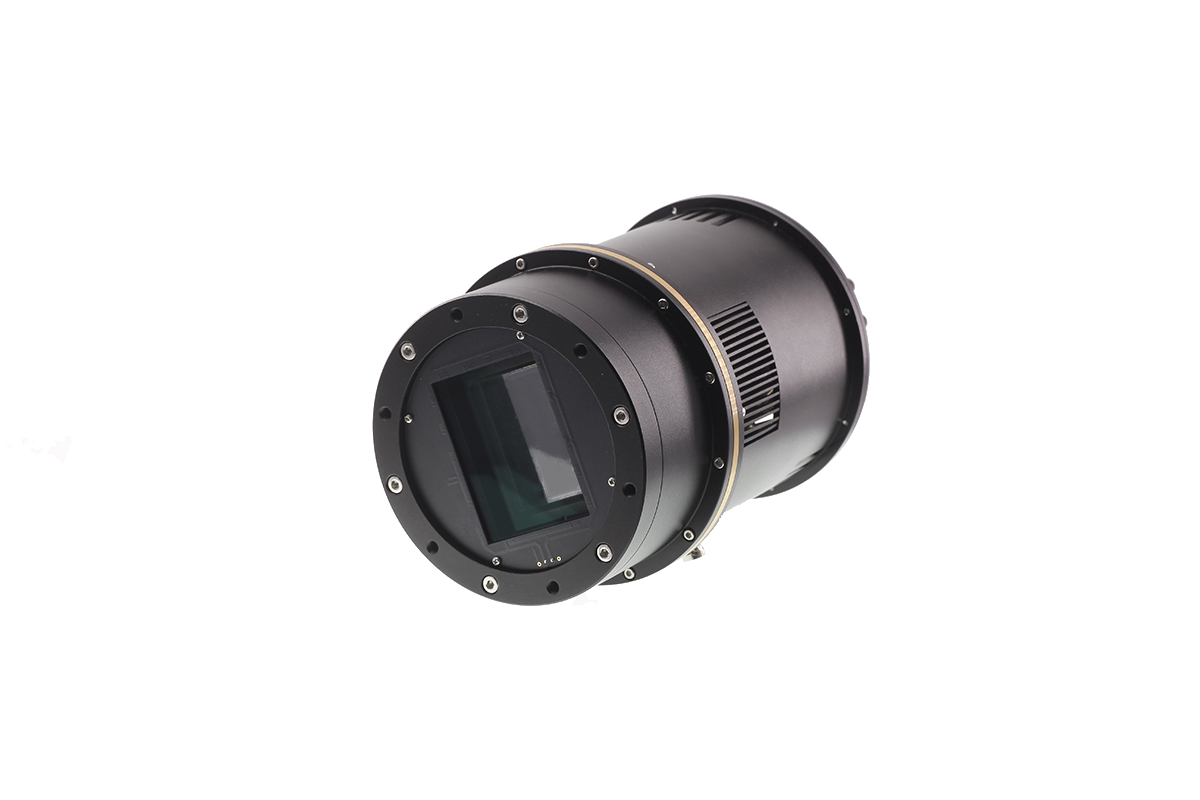 Great Full Well
━━━━
44ke- at 3.76um
396ke- at 11um
One benefit of the back-illuminated CMOS structure is improved full well capacity. This is particularly helpful for sensors with small pixels. Even with unbinned 3.76um pixels the QHY461 has a full well capacity of 50ke-. When binned 2x2 to 7.5um the full well is 200ke- and when binned 3x3 to 11um the full well is 450ke-.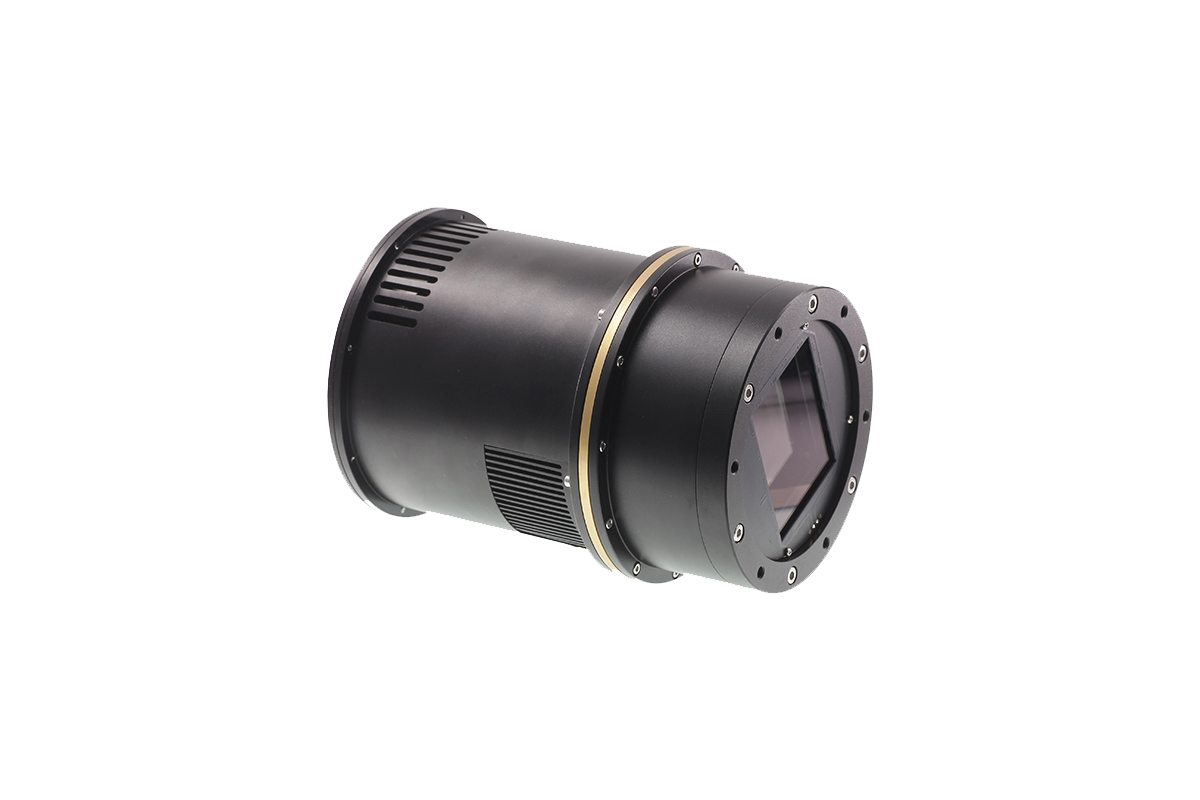 Ultra Low Read Noise
━━━━
1e to 3 e
The QHY461 has only 1e of read noise at high gain and 2.7FPS high readout speed. One electron of read noise means the camera can achieve a SNR>3 at only 4 to 6 photons. This is perfect performance when conditions are photon limited, i.e., short exposures, narrow band imaging, etc., making this large area sensor ideal for sky surveys and time domain astronomy.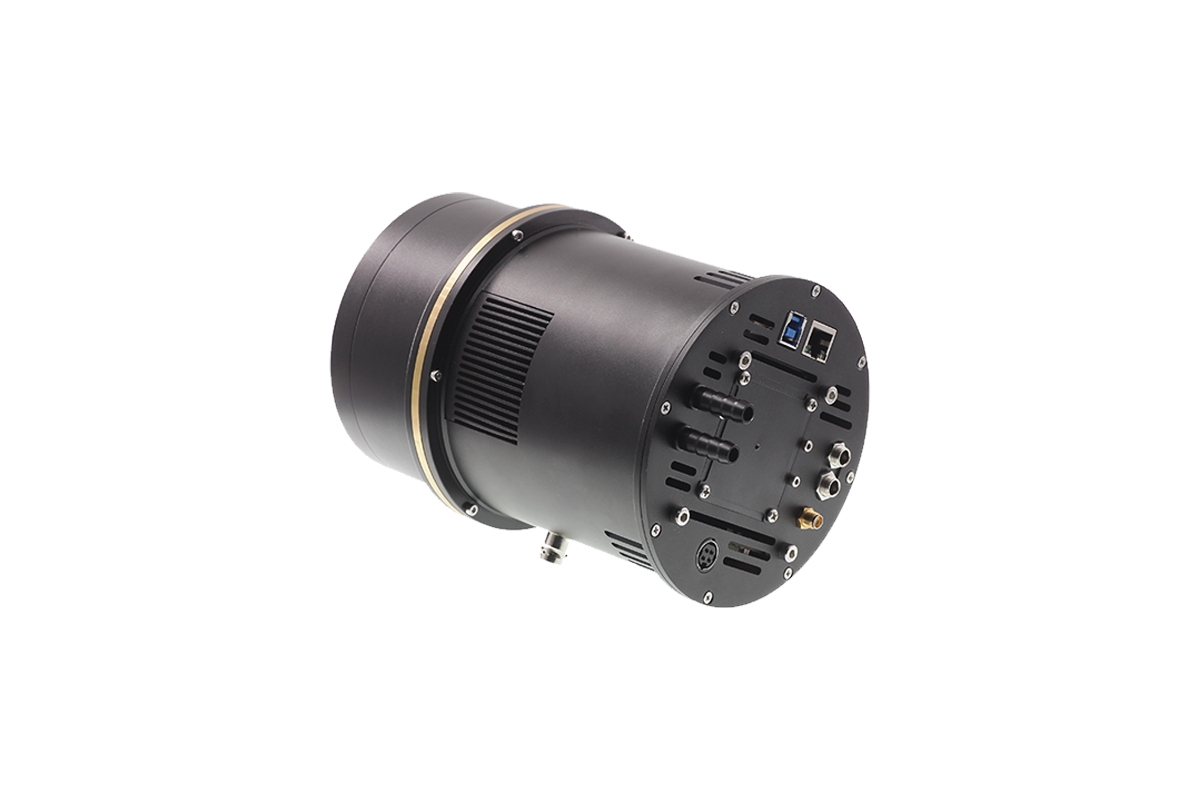 QHY461 Back-Illuminated 100 Megapixel,
Type 3.4inch 16bit Medium Format Camera*
Description
The IMX461ALR-C is a diagonal 55 mm (Type 3.4) CMOS active pixel type image sensor with a square pixel array and 102 M effective pixels. This IC incorporates maximum 36 dB PGA circuit and 16-bit A/D converter. 16-bit digital output makes it possible to readout the signals of 102 M effective pixels at high-speed of 2.7 frame/s in still picture mode.
Features
◆ Back-Illuminated CMOS image sensor
◆ Image size Diagonal 55 mm (Type 3.4)
◆ Total number of pixels 11760 (H) × 8896 (V) approx. 104 M pixels ◆ Number of effective pixels 11664 (H) × 8750 (V) approx. 102 M pixels ◆ Number of active pixels 11656 (H) × 8742 (V) approx. 101 M pixels ◆ Chip size 48.64 mm (H) × 40.38 mm (V)
◆ Unit cell size 3.76 µm (H) × 3.76 µm (V)
◆ Optical black Horizontal (H) direction: Left 44 pixels, right 44 pixels
Vertical (V) direction: Top 38 pixels, bottom 38 pixels
◆ Substrate material Silicon

QHY461 is under developing. We will release the develop progress on QHYCCD Facebook. Please follow our facebook for lastest news.