The comet is now visible from the observatory so I have changed over from my simple portable Star Analyser setup
https://www.cloudyni...ser/?p=10319586
to the telescope mounted slit spectrogaphs.
This is what the raw spectrum image looked like last night in the region around the Sodium D lines at ~0.4A resolution (LHIRESIII slit spectrograph with a 2400l/mm grating covering ~150 A). The inset image is from the guide camera to show the position of the slit.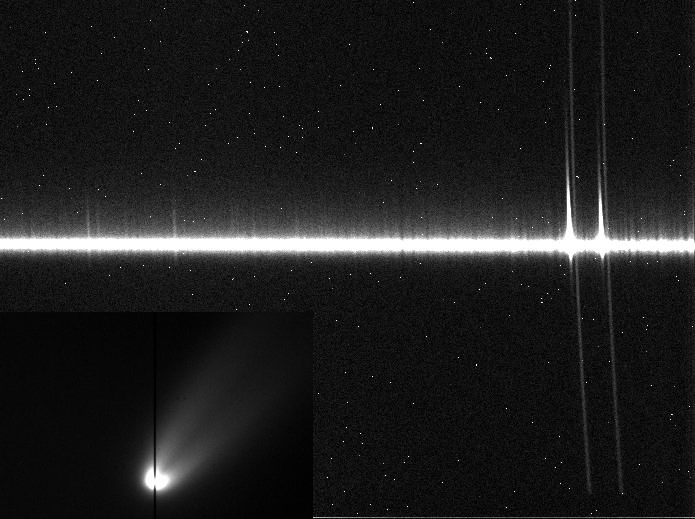 I have over exposed the coma in this image to bring out the detail in the spectrum of the tail. The sodium emission is very intense but there is also some weaker molecular emission lines present. (To be identified once I have wavelength calibrated using the spectrograph internal Ne/Ar lamp). Note the blue Doppler shift in the Na D emission lines relative to lines in the sky background due to the comet's motion.
Cheers
Robin
Edited by robin_astro, 11 July 2020 - 05:09 AM.