Hi all,
This morning I had my first view of Comet NOWISE in the dawn sky this morning. I was able to find it earlier in the evening quite easily, but my best view of it was undoubtedly this morning. To the naked eye, the comet dominates the skies and has a long somewhat 'speckly' tail which extended about some 20°. Later, we some NLCs also joined the comet: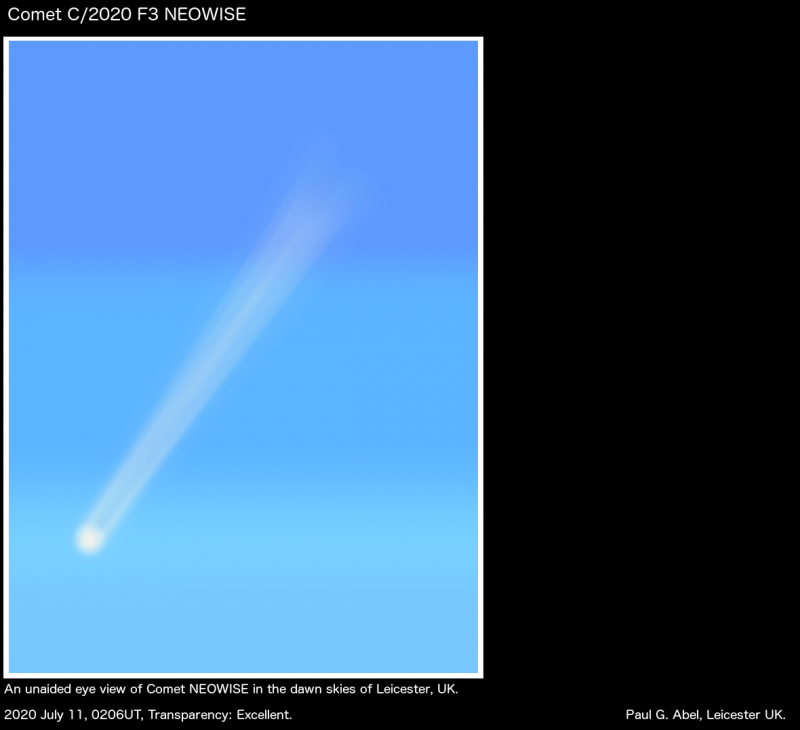 Telescopically, the view is quite interesting. I examined the nucleus with my 12" Newtonian and there was a distinct yellowish colour present, not to dissimilar to the colour of Jupiter when seen withe naked eye: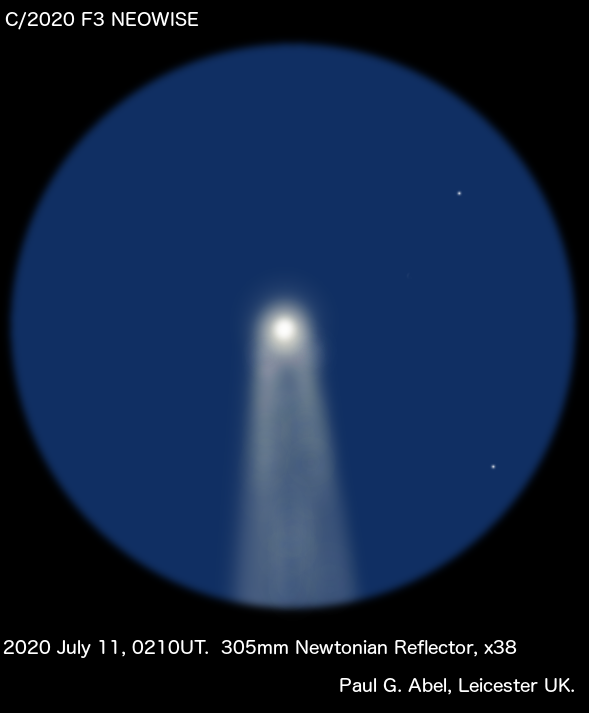 For me personally, this is probably one of the best comets of the 21st century!
Best wishes,
-Paul