Hi, just shot my first image with the Explore Scientific 127mm CF combined with a Canon EOS Ra. Took the image with a Starfield 1.0x Field Flattener as well as an Optolong L-Enhance filler. I haven't had this problem in the past with my previous scope so asking for advice on what to do with the stars looking way off along the edges. My setup to attach the camera to the scope is kind of a mess as well so I am wondering if that has anything to do with it?
35 Light frames (5 minutes each)
60 Darks
Some bias
Some flats
Image is just from the DSS save, untouched. (I convert the CR3s to TIFF before stacking)
My camera adapter goes from the focuser: Filter> Starfield 1.0x > 30mm Extension > M48 to M42 adapter > Canon Ra T thread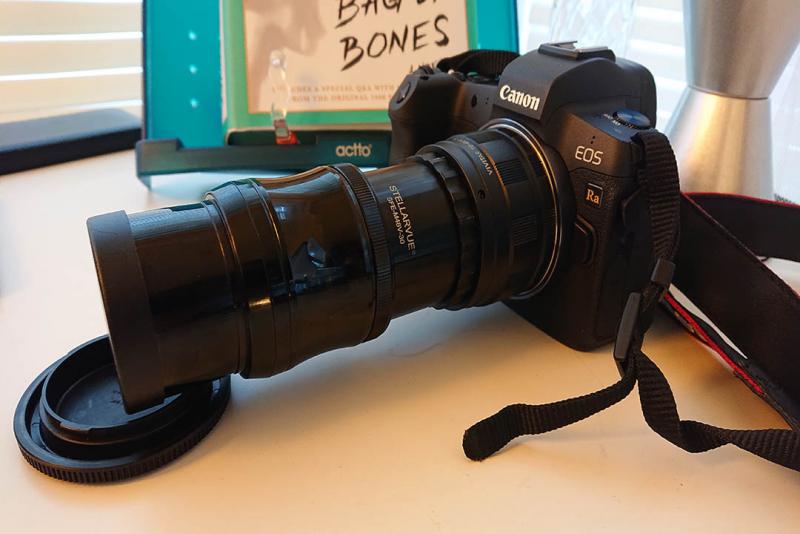 Edited by Capella19, 12 July 2020 - 08:30 PM.