Hi guys. After a bit of help with this. Had a look around the forums first but the SLT has kind of a unique design when it comes to its built in detachable dew shield.
Last night I was observing via EEA nice and warm inside! However after about 2-3 hours it became harder to see things. Can't believe I didn't think about actually going outside and having a look at the scope but when I did at 3AM, it was dripping and fogged up front lens. Normally I would spot this if I was outside!
I want to fix this and I was looking at a heater ring to put around the front lens. However, the factory dew shield presents a bit of a problem. Here are some pics. There is a gap between the shield and the tube where the lens is. If I fit a heater ring to the outside, I was thinking that it will heat the dew shield, but then would the air gap be a problem for transferring this heat to the lens area?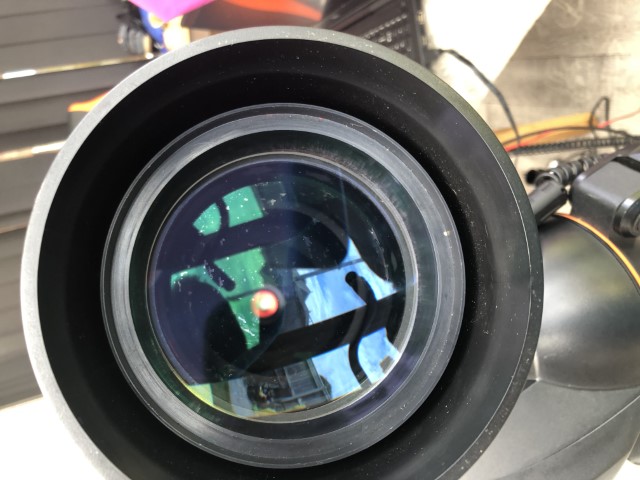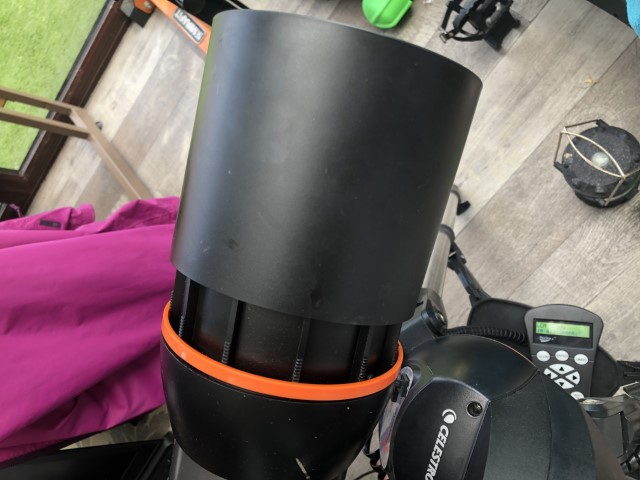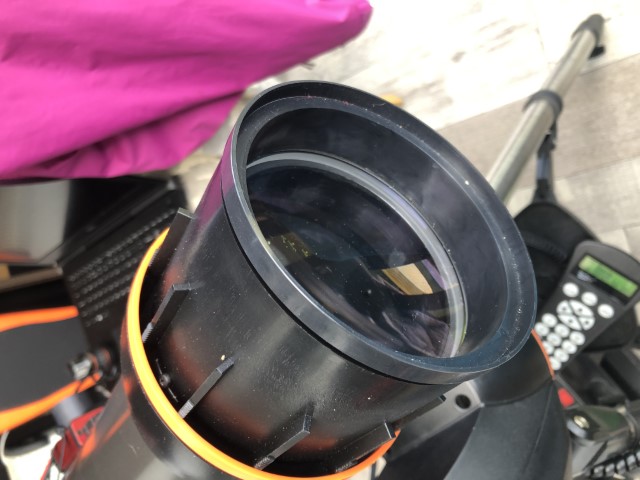 Options I've thought of so far:
1. Fit to outside of dew shield and try it
2. Fit to inside of dew shield and drill small hole in shield for cable (will it fit though?)
3. Remove factory dew shield and replace with a heated dew shield
4. Fit a heated dew shield over the top of the existing one
5. Fit unheated dew shield over the top of the existing one and also a heater ring to existing near lens...but may have same issue with the air gap.
Does anybody have any recommendations or experience with dew prevention on this scope?
Also I'd was looking at 5V USB type. I know these don't kick out as much power as the 12V, but I'm out of 12V sockets on my power setup ATM. Anybody try these? If they are rubbish I'll stick to 12V and sort something out. I don't really want to spend a load on dew controller for just one heater ring though if anybody has any cheaper suggestions?