I did two capture sessions last night and got some reasonable seeing for the second. I got six stacks before the seeing deteriorated. Here's the best of the lot: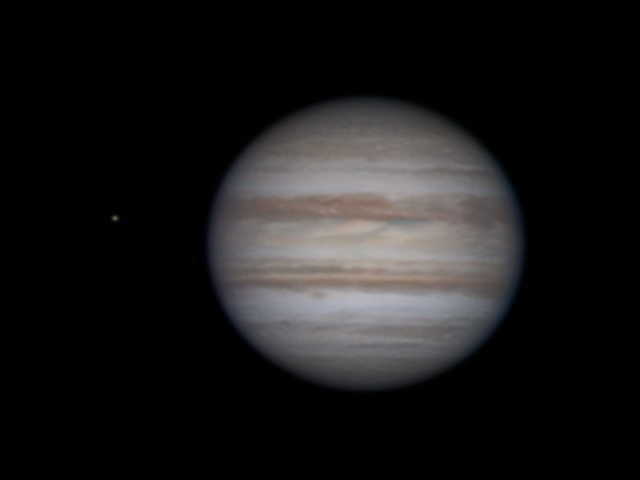 Jupiter & Io 2020-07-12 12:36 UTC, Skywatcher 180 Mak, Fujiyama 12.5mm ortho, Canon 600D/T3i
There's a cool swirl—akin to a giant cowlick—smack dab in the middle of the NEB at CMII=146˚. Hope some bigger guns on the continent capture it…
Cheers,
BQ
Edited by BQ Octantis, 13 July 2020 - 09:21 PM.