G'day all,
I had a stretch of good, consistent seeing last night. These kinds of nights make for a simple filmstrip that you can cross your eyes at to see Jupiter (and Io) in 3D:
(Click for full size.)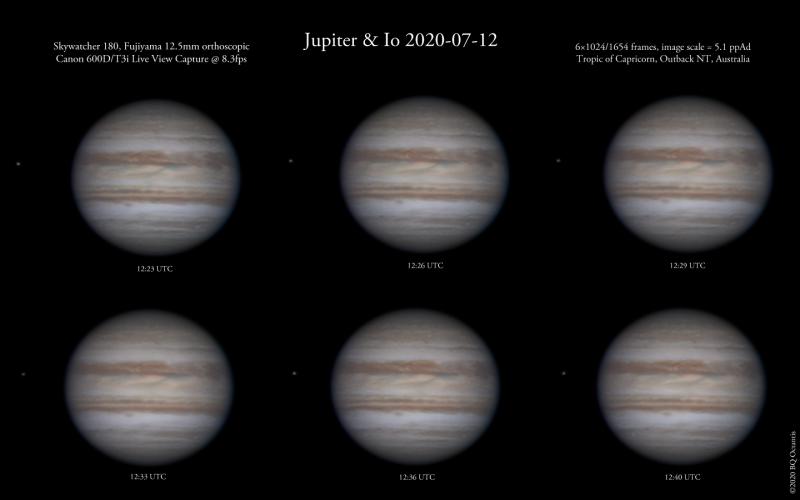 Cheers,
BQ
Edited by BQ Octantis, 13 July 2020 - 09:34 PM.