So I thought it might be interesting to chronicle my construction of this NVD which I plan to use to supplement the on-board star-gazing events I'm required to host as part of my Viking Cruises Resident Astronomer gig.
With the arrival of my EEV P7089HP Cascade tube from the UK I'm ready to get serious about the build. I plan to use my ENVIS M703e ocular and a C-mount attachment for the objective lens assembly so that I can experiment with my DSLR, CCTV & ENVIS lens to see which work the best. I might also switch to a PVS-2 ocular if someone can explain to me why that would be 'better' than my ENVIS ocular?
This will also finally force me to learn a 3D s/w program since I'd like to try and print some of the parts like the main tube housing, battery compartment and front & rear caps on my 3D printer.
The next 2 things I need to source are some sort of C-mount adapter that has female threads and can be mounted to the end of the main housing tube, so roughly 3" in diameter and some sort of 6V battery wiring harness.
I plan for the main housing to have an integrated plate with threaded insert for a standard photography mount. this NVD will end up being somewhat heavy, especially if i end up using my Vivatar 70-210 zoom so tripod mounting is mandatory.
Feel free to jump in with suggestions/questions and maybe someone else will get 'inspired' to build one as well ...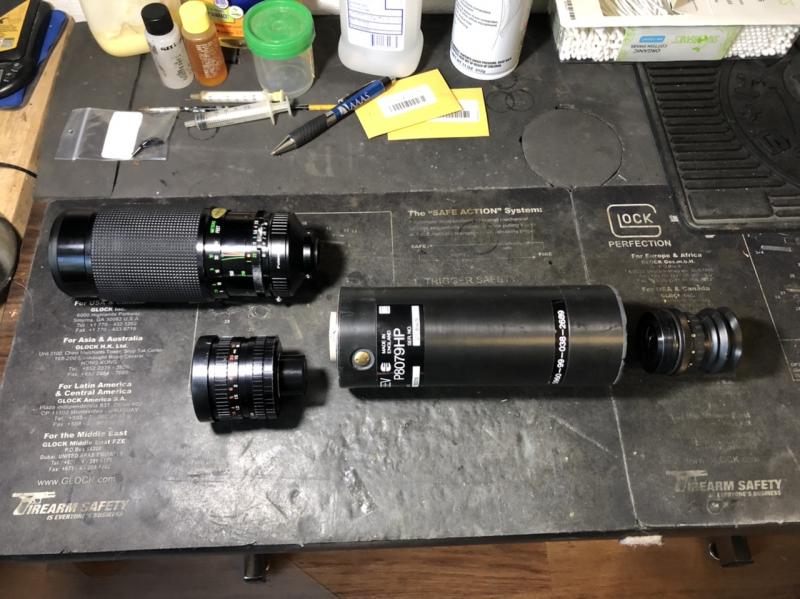 Edited by nimitz69, 13 July 2020 - 03:27 PM.