Telescope: Celestron C11 @ f/20, Orion Atlas EQ-G
Camera: ZWO ASI294MC (uncooled), OPT 2" 2x Barlow
Filter: Highpoint Scientific IR Filter
Seeing: fair, 3/5
Jupiter: 1h12m EDT; 3,000 (of 4,000) x 75ms, gain 200, saved as SER
Saturn: 1h20m EDT; 2,250 (of 3,000) x 100ms, gain 300, saved as SER
White Balance: Nebulosity Automatic
Software: SharpCap Pro, AutoStakkert, Registax, Nebulosity, Photoshop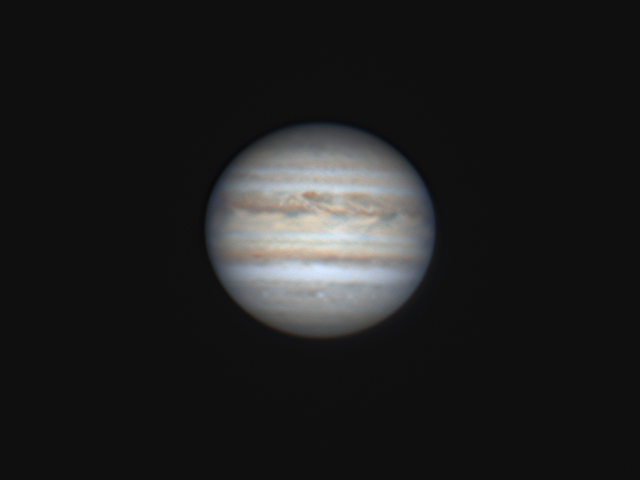 I bought this 1994 C11 late last fall specifically for high resolution lunar and planetary images and after a lengthy refurbishment that included a complete tear-down to fix an issue with the primary mirror (turned out to be a loose locking collar), re-greasing the slide (Brand new coating of Mobil 1), and adjusting the collimation, I _finally_ had an opportunity to give it its first real test. I dedicated all of last night to just getting it set up, all the pieces aligned, and the camera focused; getting a useable set of images was a bonus! The collimation needs to be fine-tuned, but these initial results are very encouraging.