This one was shot in the evening in Nova Scotia, Canada, and again clouds ruined the best opportunity...just as it was getting dark, the comet slipped under the clouds in the distance. Was still able to get a few shots right before it did though. You can see the dark clouds below and to the right, and streaming across the frame.
It was easily visible naked-eye. This was shot at 500mm with Canon 5D IV. If I get the chance to try again, I plan to shoot it wider (Rokinon 135 F2 and ASI294 MC Pro) to get the huge tail, which is 5 to 10 times the size of the moon. The fainter tail (left) is an ion tail, formed as ions from comet are dragged outward by magnetic fields in the solar wind.
10 x 90 second exposures, stacked in Deep Sky Stacker and processed in Photoshop and Lightroom.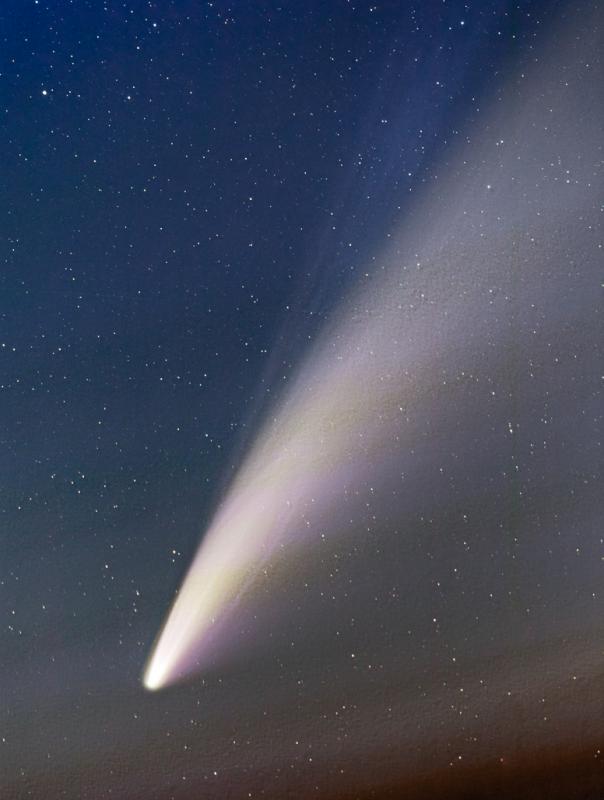 Edited by Simon D., 13 July 2020 - 05:54 PM.