In preparation for viewing the evening apparition of Comet NEOWISE, I went to the back corner of our property this morning and spent about an hour hacking down crepe myrtle and dogwood limbs so that (again after several years) I'd have a nice NW horizon looking out over a neighboring farm.
Here is the chart for NEOWISE tonight at 9:30 here. 6° above the horizon. Should be easy enough to locate based on orientation to Dubhe and Merak, the pointer stars. From theskylive.com.
PLEASE DON'T CLOUD UP OR RAIN BECAUSE OF THIS

!!!!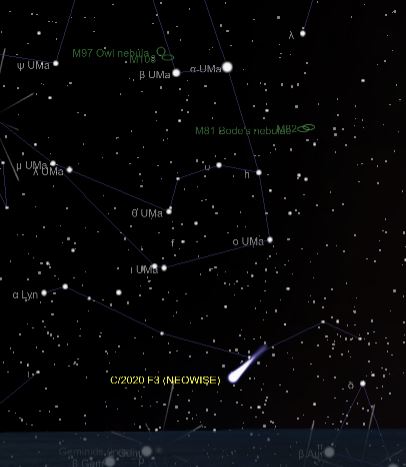 Edited by chrysalis, 13 July 2020 - 06:47 PM.