I've struggled to get anything other than mushy images for Jupiter this year, even while having some luck with Saturn, which is only slightly higher in the sky. This is the best so far, and would count as a pretty good image with my old C6, but it's just OK for a C9.25. But it's an opposition image, and has Io covering its own shadow, so seemed worth posting. In fact, it's the closest I've ever got to imaging Jupiter at the moment of opposition. According to earthsky.org, opposition occurred at 8:00 UT, and the midpoint of this image was 8:03 UT.
Jupiter was 20.5° above the horizon when this was captured.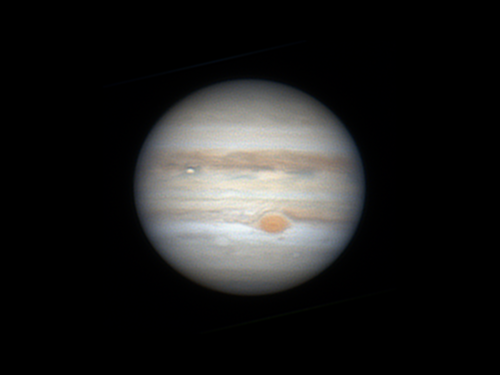 Nexstar Evolution 9.25 scope with 2x Barlow and ADC. ASI224MC camera.