The morning of the thirteenth wasn't the best for planetary work, but after such a long dry spell due to a raging Jet Stream -- about 10 days -- I was itching to see what could be seen. Other than a large festoon in the EZ, there wasn't much else of note visible that morning. The seeing was poor enough that I packed it in after a mere 30 minutes.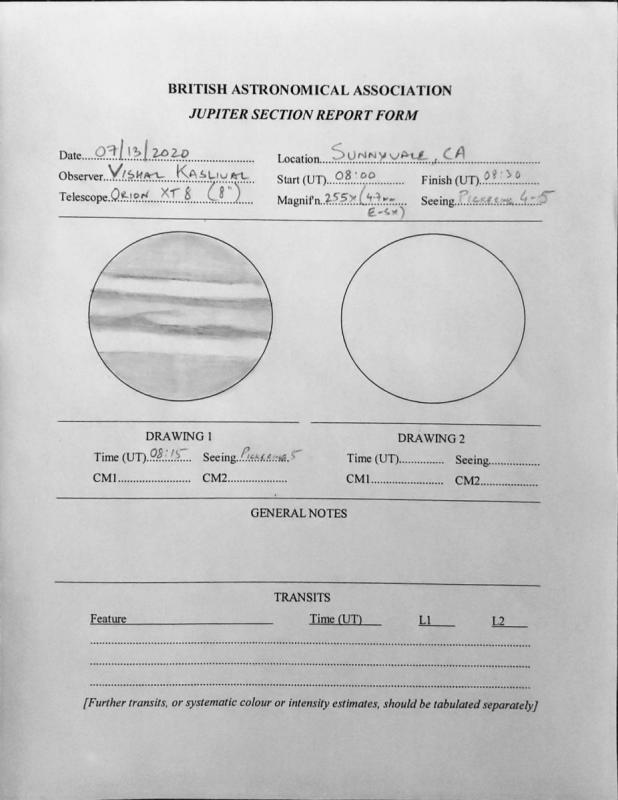 This morning, the seeing was great! My standard star for judging seeing, Pi Sagittarii, looked great at 324X! During moments of steadiness, I could count 3 mostly complete diffraction rings - I judged the seeing to be P5 -> P6 with brief moments of P7 thrown in for good measure. I made two sketches interspaced over roughly 1 hour. Io was transiting across the face of Jupiter just as I began observing and it was really cool to see its bright little disc merge with the planet and then appear as a bright white spot against the face of the planet. Of note in the second sketch are Oval BA & a dark condensation on the NEB that is comparable in size though nowhere nearly as well defined as the GRS. Here's a sketch -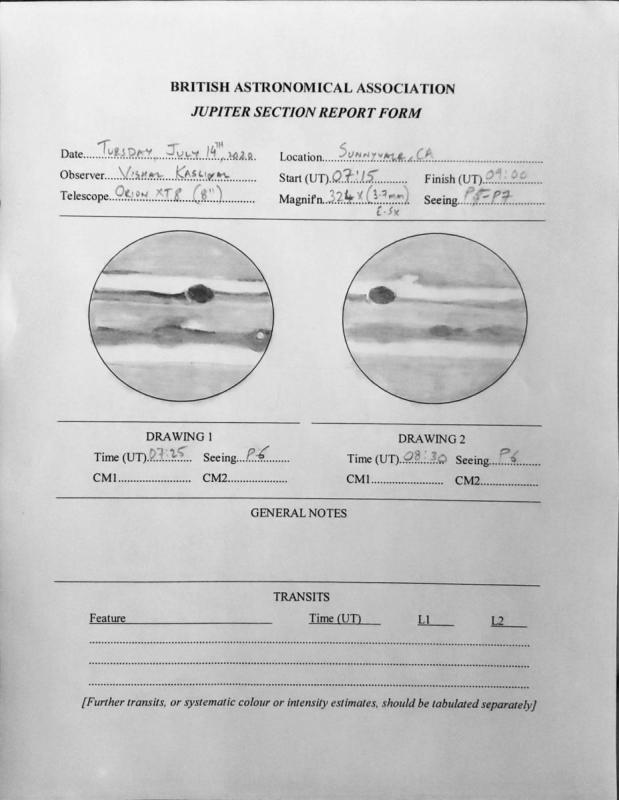 The forecast for tonight and early next morning is looking good, so expect more sketches. I need to start observing Mars seriously as well.