Greetings, new guy here. I took a stab at Jupiter's opposition last night and thought I did a decent job. Then I saw someone else's (with half the aperture!) and realized I am falling a bit short...by a lot

Please help me figure out what I'm doing wrong and what I can do to make things better!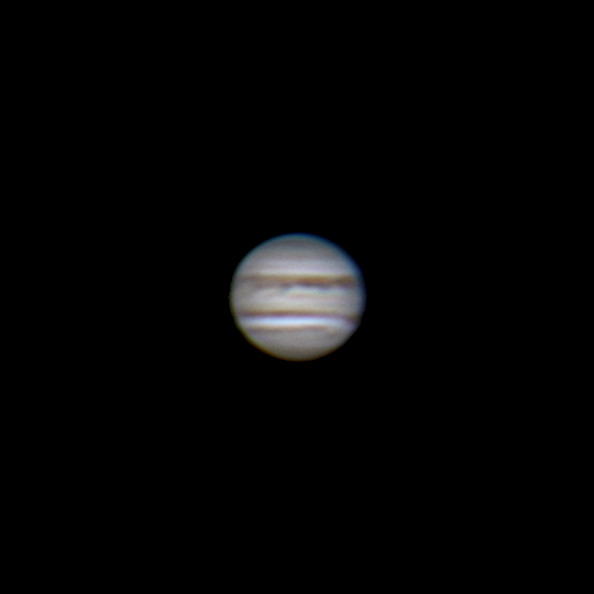 very, very light polluted skies
12" dob (no tracking) and 2x barlow
Canon 1000d w/BackyardEOS captured using live view
1/10th @ 1600iso
Aligned with PIPP, ~2500 frames stacked with autostakkert, and processed with Registax.
I'd like to understand the biggest points of failure here. I would think such a massive aperture (12") would produce better images...is it my horrible viewing conditions or dobs just suck at imaging in general? or both?
Also, it's challenging to find the correct amount of focus because I have to keep up with the movement while trying to dial it in. This might be an issue as well...
Edited by 06AwzIyI, 15 July 2020 - 11:50 AM.