Hi.
For a while now I've been dealing with a confusing issue, and I'm a bit at a loss here.
My rig is what's in my sig. In short, an F5 150/750 newt with a CC that normally works very well all the way to the edge, a Canon EOS 650D, a 70/400 guide scope and a NEQ5 mount with dual axis drives.
A few times already I've had imaging sessions come out like this: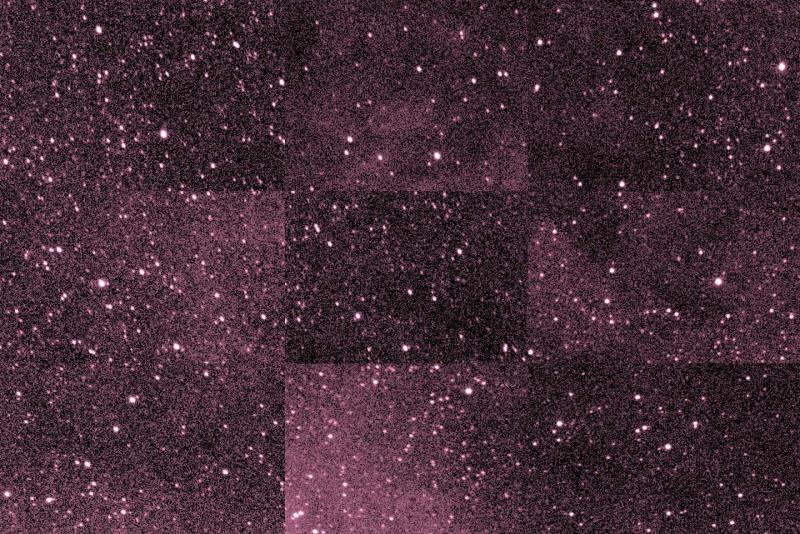 I normally don't notice that in the tiny screen I use to check subs while capturing. I should get me a bigger screen or some more extreme zooming capabilities. In any case, I'm lost as to what causes it.
Upon closer inspection, the issue is there in individual subs, so it's not a registration issue.
CCD inspector does report tilt, but I have not been able to correct it. I'm suspecting it might be something else that is being detected as tilt, or just tilt that I don't know how to correct. I need some help here.
A few of my suspicions in case this is something else, and why I've "discarded" them:
* Collimation: A star test looks fine, and I've checked collimation frequently and found no major deviations. What really makes me think it's not collimation, is that some days it's fine, and some days it's not, without me ever changing the collimation. I can imagine it getting worse without intervention, but fixing itself on its own? Unlikely. One point about collimation I'll explore after exploring the other points though.
* Field rotation: This time I had PA down to 1-2 arcmin with PHD's drift align. I intentionally leave about of 1' of error because I have a lot of DEC backlash. Hard to be precise though because PHD's measurements were all over the place, there was some major shifting going on. Also unlikely because stars are not pointing to the guide star. My guide scope was pretty centered on the frame, it's fov encompases about 1/3rd of the imaging FOV.
* Differential flexure: I do have some. But, then again, this is visible in individual subs. Flexure shouldn't be substantial in a single sub right?
* Mount issues: The mount has been quite unstable lately, hence the above point about PHD having a hard time measuring drift. Guiding was at 1.8" total, really high, but the stars are round in center-right, and it's always like that. There are round stars in some corner, usually around center-right or bottom-right. If guiding was the issue it would be trails all around. Guiding may be to blame for the high HFD though.
* Tilt tilt tilt: My main suspect. The fact that it's not reproducible is actually common with fast systems. I don't consider my system fast at F5, but maybe it's fast enough to suffer this? I've been very careful lately to make sure everything is snug and flush. If this is tilt, I have no idea how to avoid it. Or how to verify that it actually is.
* Focus: Could focus drift manifest in this way? I think not because I do focus to my best ability with a bhatinov mask and it's present from the start (ie: just after focusing), but the stars in the corner do look out of focus rather than trailing, so perhaps?
The last thing re collimation, is that my focuser does cast a shadow on the defocused star test. Turns the donut into a kind of D shape. AFAIK, that would cause some excentricity, but not this elongation. Right?
I'm thinking this may be something that was always there, but I've just started noticing it because I'm getting better guiding than before.
If this is actual tilt, how does one turn what CCD inspector shows into corrective action? All my tests lately have turned random results, I get no correlation between what I do and what I get.