I was photographing LX Cygni as part of my ongoing carbon star survey and it wasn't until I began processing my photos and doing some research that I learned how unique this star is - it apparently has evolved from an S class star to a C class or Carbon Star from 1975 to 2008. Over this time span its period of variability rapidly lengthened from 460 days to 588 days which researchers believe coincided with a "Dredging up of Carbon" from its interior to its surface, thus drastically changing its spectral signature. See this paper for a full discussion:
Looking at the AAVSO light curves it also appears that its maximum visual magnitude has decreased from 9.0 to ~12.0 which makes it a more challenging object to observe visually. In my photo I measured its current magnitude at ~14.1 which is near its minimum brightness of ~15.0. I have also attached the AAVSO Light curve.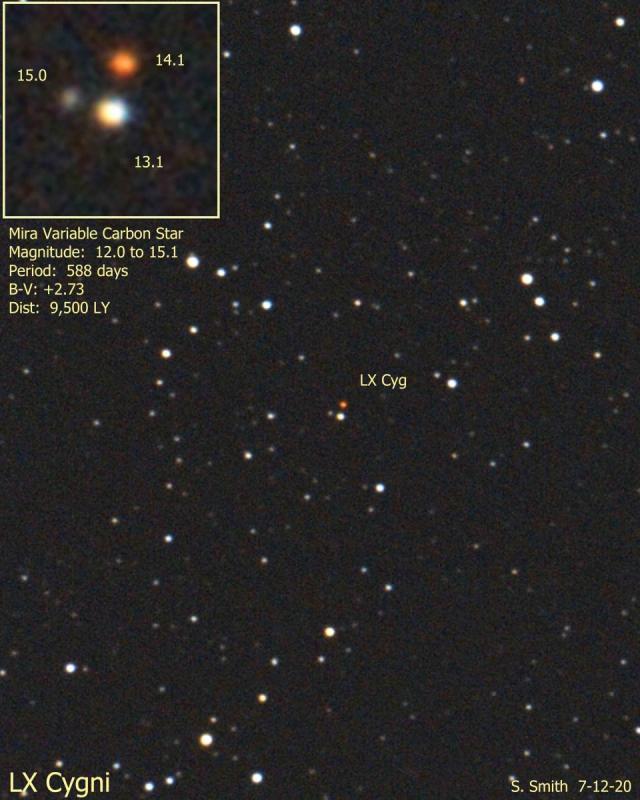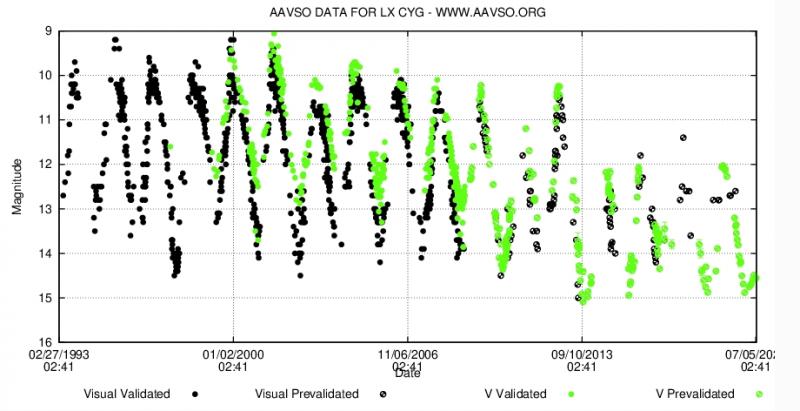 Edited by ssmith, 16 July 2020 - 01:05 PM.