Just bought an early-mid 1970s classic orange c8. The two motors turn on and spin, tracking seems to work (although I haven't tested it out yet beyond turning it on and seeing them spin).
I have a 1.25"/2" (works with both focusers) T adapter that I've used with my Nikon d3100 and 6" dobsonian and Meade etx 70, both without a problem. But it's slightly too small for the C8 (when using the 2" adaptor), does anyone know why?
The guy I bought it from had a diagonal with a 2" eyepiece when I tested it, and it looked just like a modern eyepiece without an adapter, so I assumed my t adaptor would fit. It does not.
⁠Does this mean modern 2" eyepieces or a diagonal won't fit as well? Which t adapter must I use if not a (normal) modern 2" adapter?
Thank you in advance to anyone who can help.
-Eric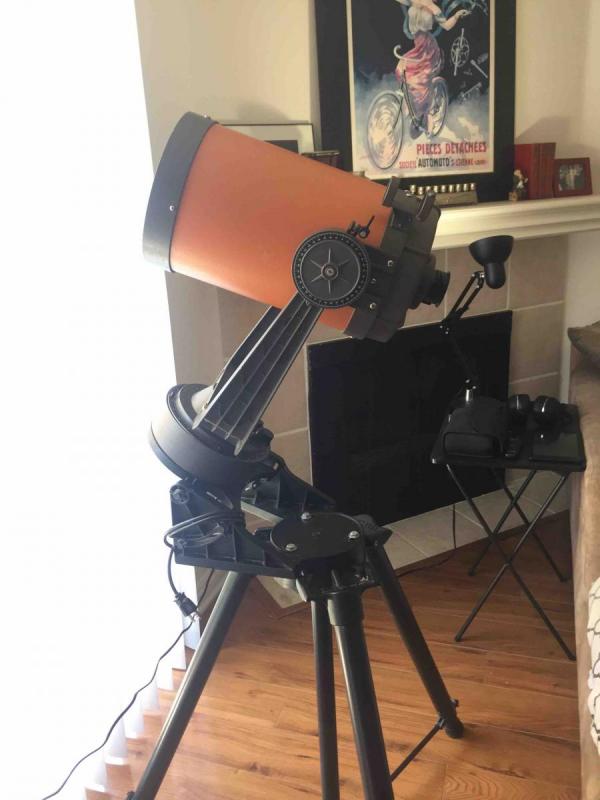 Edited by Cosmic_Lox, 28 July 2020 - 05:22 PM.