I have a 12" F4 Newtonian which has an unusual cell, there are 3 pivot points spaced 120 degrees around the cell with 2 pads and additionally beneath the mirror clips are threaded nylon screws that are designed to keep the mirror centered.
I am not a fan of mirror clips because they make additional diffraction spikes. I would like to remove the plastic/rubber pads that are currently resting on the pivot points and replace them with silicone by shimming the mirror at an elevated height with a 2mm piece of metal while the silicone dries.
Ideally this will let me remove the mirror clips. I will come up with some way to secure the primary during transport so it is not relying on silicone alone. I also hope that with a silicone secured primary there will be no shift of primary at all during my imaging sessions.
With that said I my question is how should I space the silicone blobs out so they do not introduce astigmatism?
In the image below, the allen head screw can see above the central triangle is where the pivot point is located. there are 3 points in total each with two 2mm thin plastic/rubber pads maybe .5" in diameter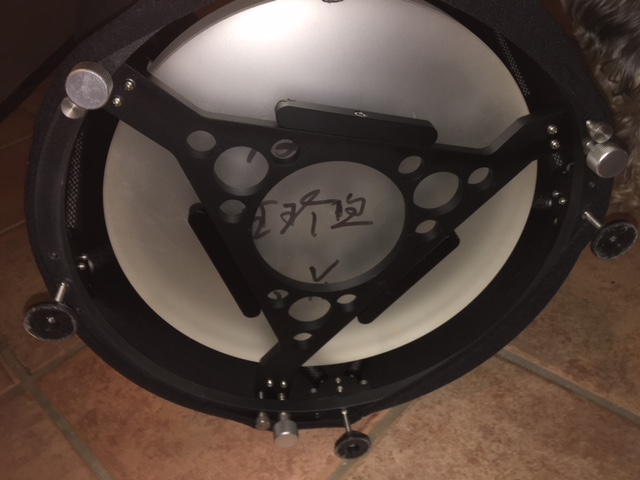 Edited by calypsob, 31 July 2020 - 03:02 PM.