Hi all,
We had some nice clear skies on Thursday and I was able to observe Mars, Jupiter and Saturn. Although the jet stream was well out the way the seeing was still rather poor, but it seems a shame to waste a good clear night!
Jupiter. This is my first view of the GRS with my 12" Newtonian- I have to say I found the colour of the GRS particularly striking. The EZ and NEB were very active with many rifts and irregular sections present in the NEB:
Saturn. Nice view of the rings system which is now back to normal pre-opposition brightness, although I thought the A-Ring was still a little brighter than before.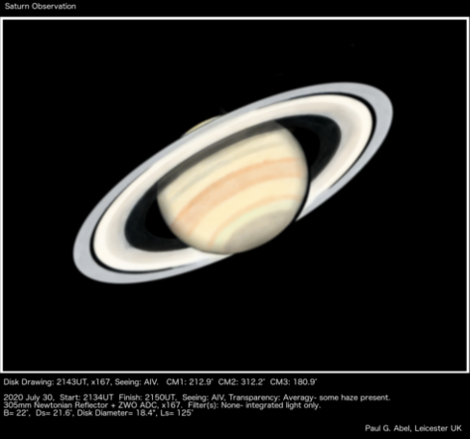 Mars. Some interesting things of note- the South Polar Cap looks distorted due to the presence of Novus Mons detaching from the cap. Bright clouds present over the Thyle II and Ausonia region. The main dark features are the Mare Sirenum and Mare Cimmerium: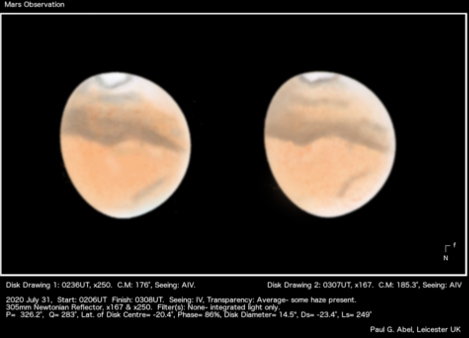 Cheers,
-Paul