Hello,
This morning I was playing around with the trial version of Optalix. It seems pretty easy to use (easier to me than OSLO). I have been interested in the lens design of Pentax lenses and found many patents while searching the U.S. Patent office.
US Patent # 4,545,654 is one that appears to be from the Pentax A* 400mm F/2.8 based on the website:
http://pentaxstudy.b...A428_Design.htm
The website describes ray trace results from Example 5 of the patent.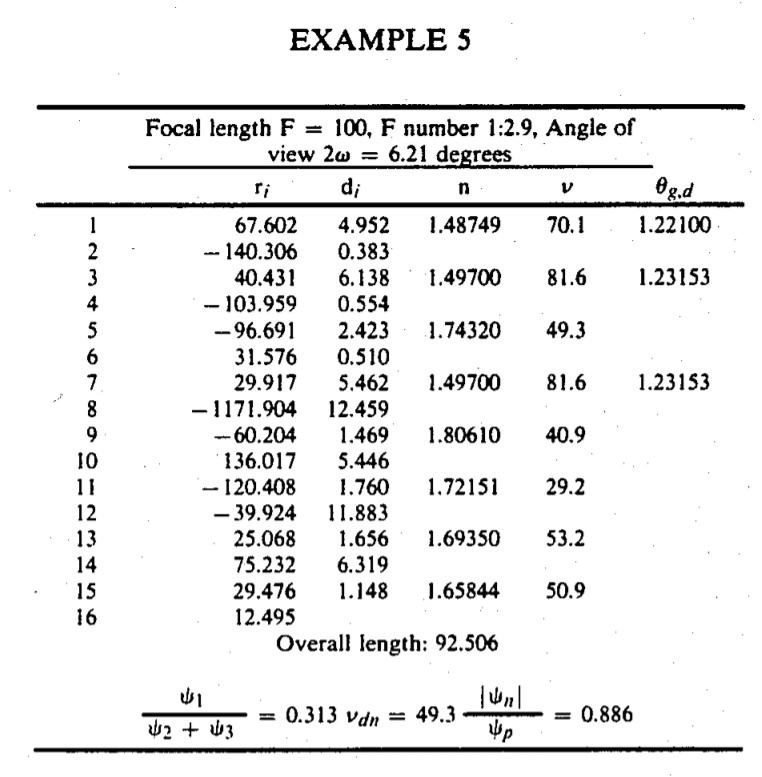 This example is for a 100mm FL sample. From the website http://douglasviewfi...-designers.html states that a lot of the patents are scaled examples of the actual lens.
So I figured I would scale all the radius and distances of Example 5 and plugged it into Optilax. It worked kind of...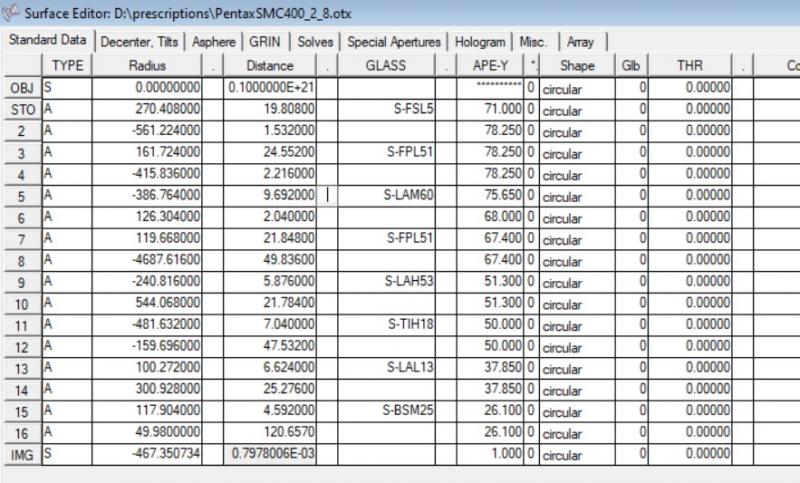 I multiplied everything by a factor of 4 and ran it into Optilax with this optical layout which element 2 looks really messed up.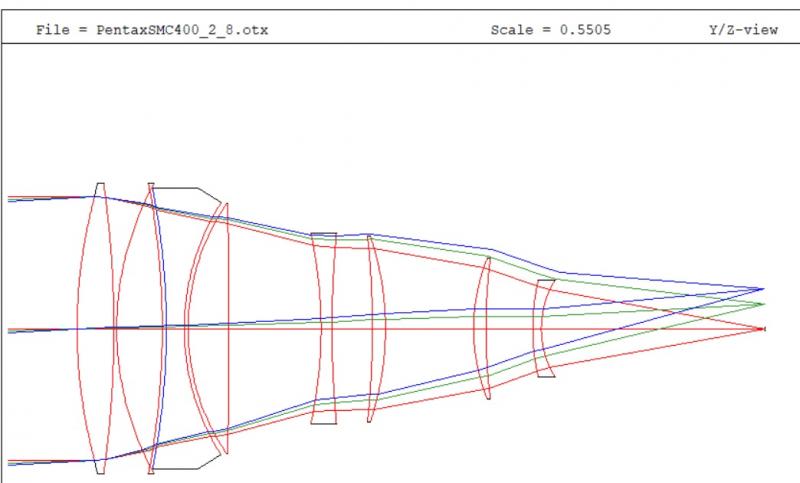 And the spots dont really match the design study from the first link of this post.
The point of this post was to pose 2 questions.
1) Am I on the right track as far as scaling from the patent, what do I need to do to match the results of the design study?
2) Is it legal/ethical to reverse engineer designs from patents for educational use? I am purely interested in finding spot diagrams for lenses from patents for educational use and not for commercial endeavors.
Thanks!
-Tony
Edited by coinboy1, 01 August 2020 - 07:17 PM.