During hurricane prep last night I noticed the first relatively clear sky in weeks....as luck would have it. So I decided to take advantage of it and set up for a quick grab. As you can see in the radar/sat image (blue dot) at my location we were already starting to get some spin off from Isaias. But I couldn't resist. We haven't had too many clear nights.
1400HD
7300 FL
ASI290MM, 1.6x Barlow
Three sets each of R,G,B, 10k-12k frames @ 70-90s each, each channel.
Sharpened, derotated and combined, minimally processed in PS
I took another set at native FL but the upper winds were starting to get messy. By the time I moved over to Saturn the clouds were streaming in.
Tonight its Quarantini's, a cigar, and watch the blow.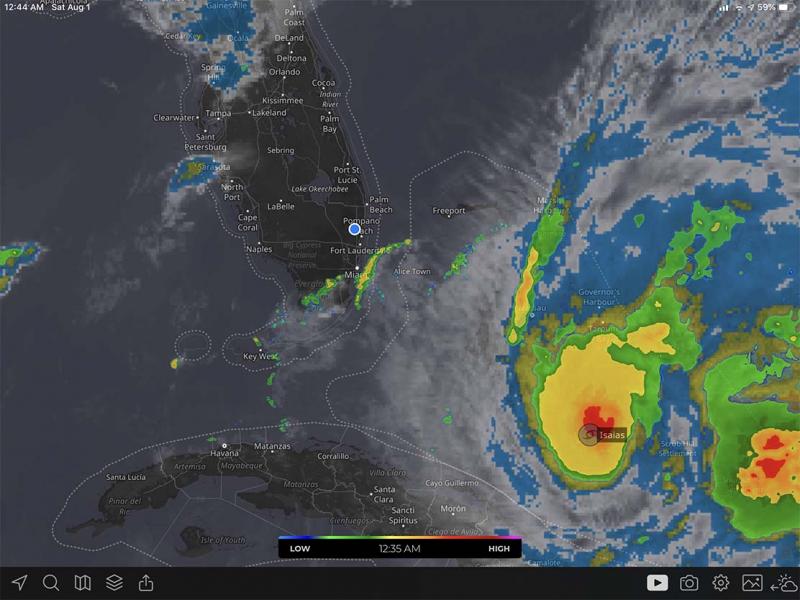 Be safe,
Paul
Edited by pgandy, 01 August 2020 - 07:25 PM.