So I managed to find some time in the last couple of nights to shoot IC1396 narrowband.
This image doesn't have much integration time as I was simply doing a test run on my new OAG and filter wheel.
Ha,Sll,Olll about 2 hours each.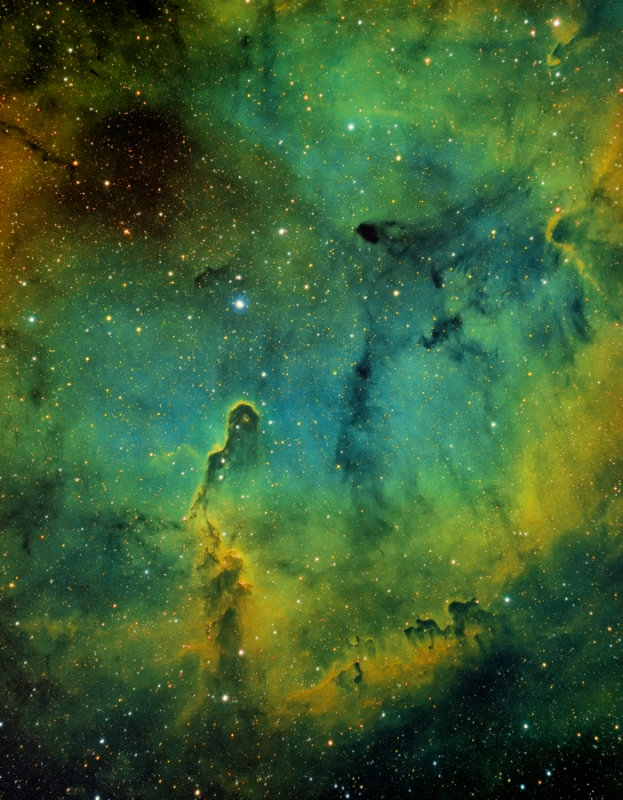 Edited by AZ Maverick, 01 August 2020 - 07:57 PM.