Hello All,
Firstly, a big thank you for dropping by and taking a look. If this has been posted in the incorrect area please let me know so I can redirect it.
A little information about my skills and setup: I'm reasonably informed about imaging and very comfortable working a mount, but I've never had issues like this before. I am set up on a rock solid 12" concrete pier that was meticulously leveled. I have a Dan's Pier plate that I use to connect my Celestron CGX mount to the pier. I use a Pole Master for my polar alignment and manage to lock everything down with the red and green boxes almost exactly overlapping. I am able to balance my telescope (Explore Scientific APO 127mm) so that it remains balanced in every position when unlatched in both RA and DEC. I only have two wires going from my powerbox and they are tied off so nothing is snagging or catching. I am using the correct LAT/LONG for my exact location down to the meter in my backyard with the correct date, time, timezone, and daylight savings selected. I've updated my hand controller and mount using the Celestron Firmware Manager to the latest versions. I've checked the tension of the motor blocks and slightly adjusted them so they have 1mm of play when pushing firmly with my thumb. Grease is still present along the gear tracks and the rubber belts aren't too tight or loose.
Now for the issues.
The first is Go To accuracy. All my stars seem way off to the point where they aren't even visible in my finder scope. In fact, some are off by as much as 10 to 15 degrees. Even as I get to the 3rd and 4th calibration stars the Go To accuracy is in roughly the same condition.
The second issue is tracking. I'm unable to achieve even a 60 second unguided exposure without trailing. My prior mount, the Celestron AVX was able to achieve 120 second unguided exposures with great results. When attempting to use PHD2 to guide the mount in order to fix the poor tracking, I run the guiding assistant and get an error each time. The error reads "Measuring backlash: Mount never established consistent south moves - test failed". I tried to use the recommended settings anyway with different exposure lengths between 0.5 seconds and 5 seconds. I was never able to get a better total error than 2.75 which results in absolutely unusable data. The backlash graph looks perfect to the North, but awful to the south... not even close to the ideal. Please see the attached image titled "Guiding Assistant and Backlash Graph" as a reference.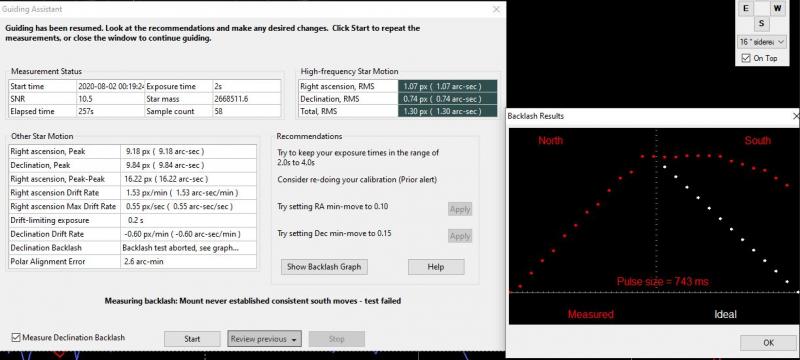 The third issue is related to optics. I use an ASI 1600mm with Astrodon filters. My stars seem tight when using my HA filter, but the L filter produces strange looking stars when they are very bright, even with a bahtinov mask in use. Please see the attached image titled "Frame and Focus with BM" as a reference. You can see the smaller stars with smudges on either side almost like they've sprouted wings. I imaged Jupiter and it's obviously too bright, but where we should be seeing a giant blown out circle we are seeing a strange box with bumps on it. Please see the attached image titled "Jupiter 30 Seconds" as a reference. I'm seeing the same strange shape for stars that are bright as well. Almost all my alignment stars gave me a less pronounced version of the Jupiter image while the smaller stars retain their shape.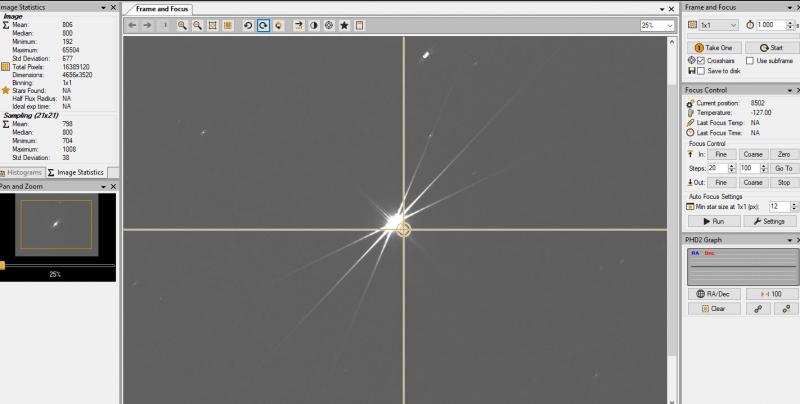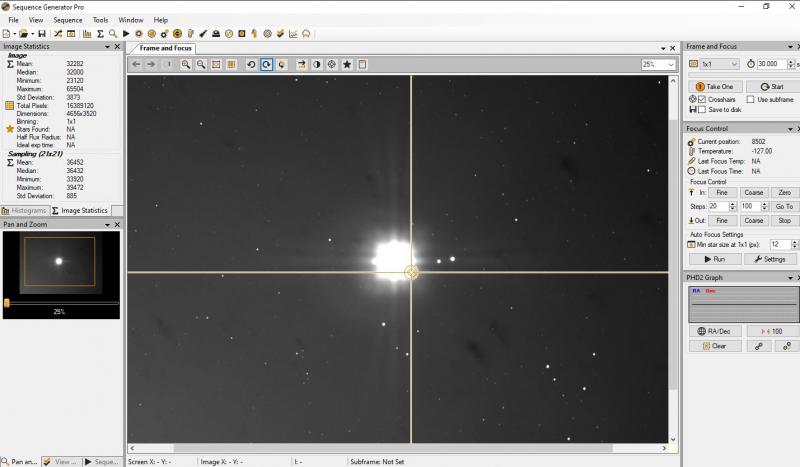 I am completely open to all ideas. I live in Southern Utah and my forecast is showing 100% clear on the 15 day forecast so I'm ready to get out to the observatory and attempt any fixes/ideas. I can post more specific information if what I've provided isn't enough.
Thanks again!