Hello,
Recently acquired a Pentax 67 400mm EDIF camera lens off eBay. I have been wanting one of these lenses for a while now to try it out with astrophotography and I did last night with disappointing results. The stars are mis-shaped across the entire image. I think the collimation of one of the lenses is out of wack. Its not sensor tilt or image plane tilt, I tried inserting spacers at different points in the adapter bayonet with no luck on correcting it. I am pretty bummed...
Here is an example of the Vega starfield across an APS-C sized sensor from last tonight: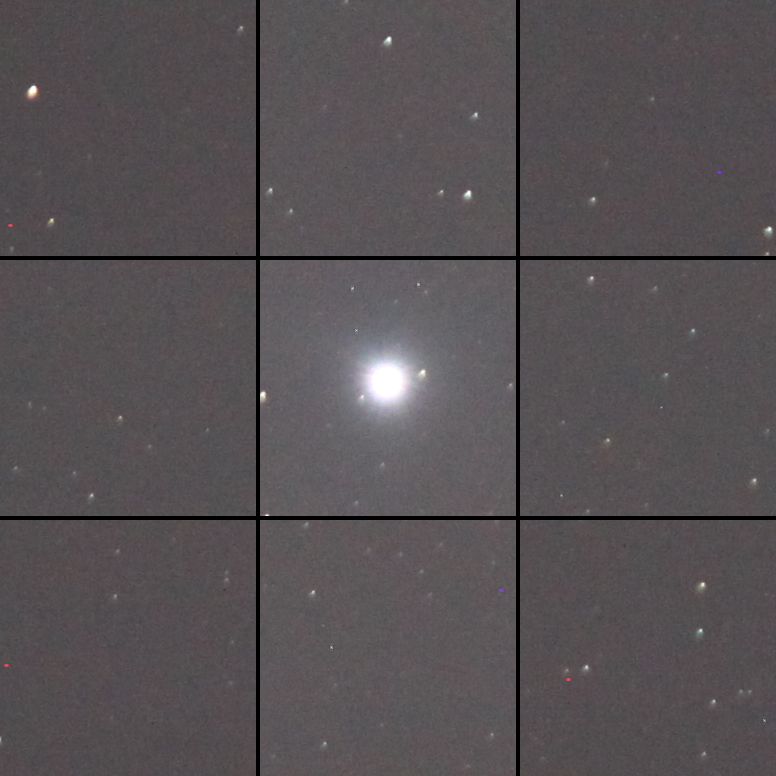 Essentially the out of focus star images look like this so I do believe it to be collimation and not camera tilt.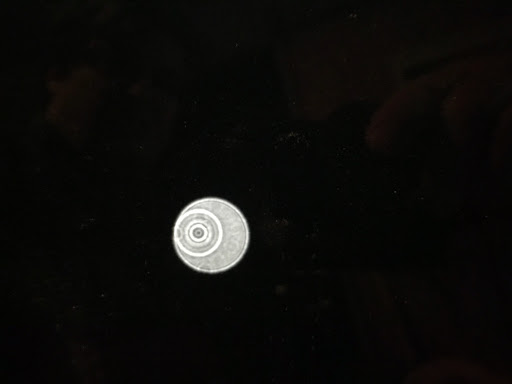 Is there a way to check collimation of a lens by inserting a laser in the rear section? I was thinking I could 3D print a special adapter to my flange to get the laser dead center, I could also 3D print a center hole cover for the front aperture. I have never needed to collimation a refractor or camera lens before. The real question is whether my Pentax can be collimated...
Additionally I performed the DPAC test on this camera lens and the Ronchi lines show good correction inside and outside of focus and VERY smooth lines but the lines DID have a tilt or bow to them. I am thinking the optical axis is out of wack of one or more lenses.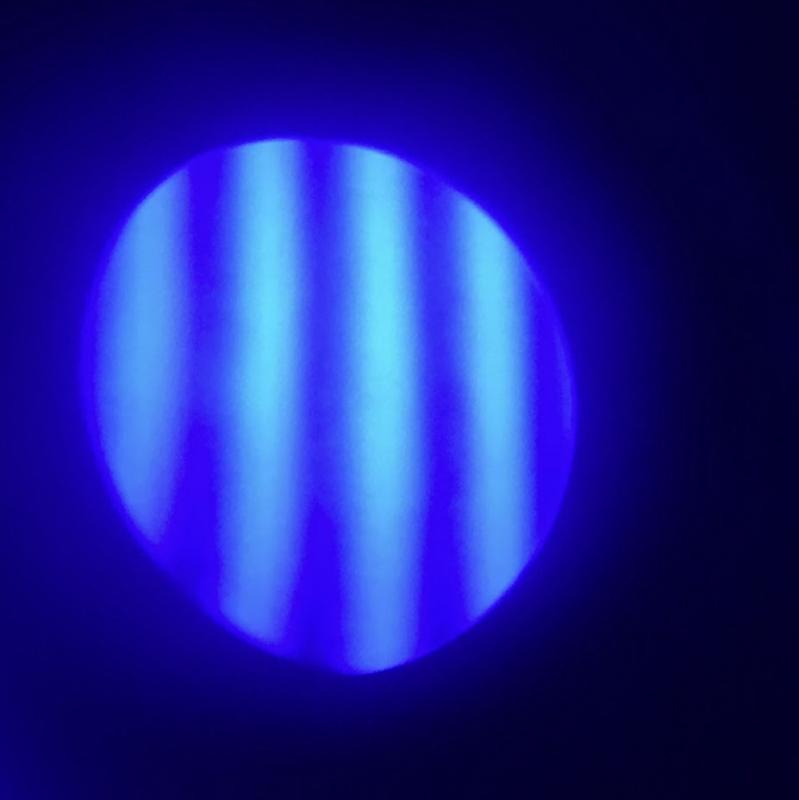 Here is my camera lens: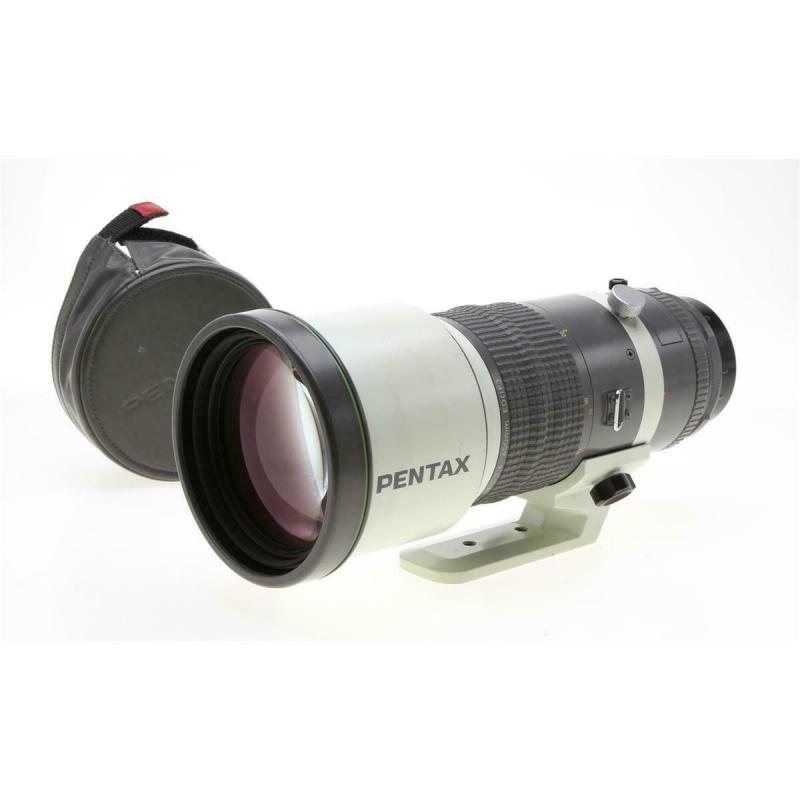 Here is the internal lens configuration of the camera: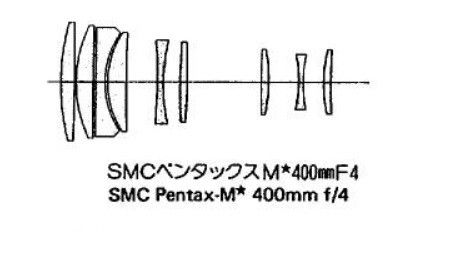 Only hope is disassembly to figure how to collimate the lenses and to see what is wrong or return the lens. I bought it from a company that offers a 30day return period. I don't want to return such a beautiful lens but also don't know how the disassembly process would go...
Any advice or tips would be appreciated.