I've never understood why dew heater controllers were so expensive given they're relatively simple devices that don't require any fancy hardware. Yes, some have a lot of bells and whistles like having temperature probes and measuring relative humidity and such but even a basic simple unit is often well over a 100 bucks. This is my latest mini-project that I made out of spare parts and an enclosure I made with my 3D printer. Its a simple 2-channel unit that I made for my imaging setup, one heater for my photo-scope, one heater for my guide scope.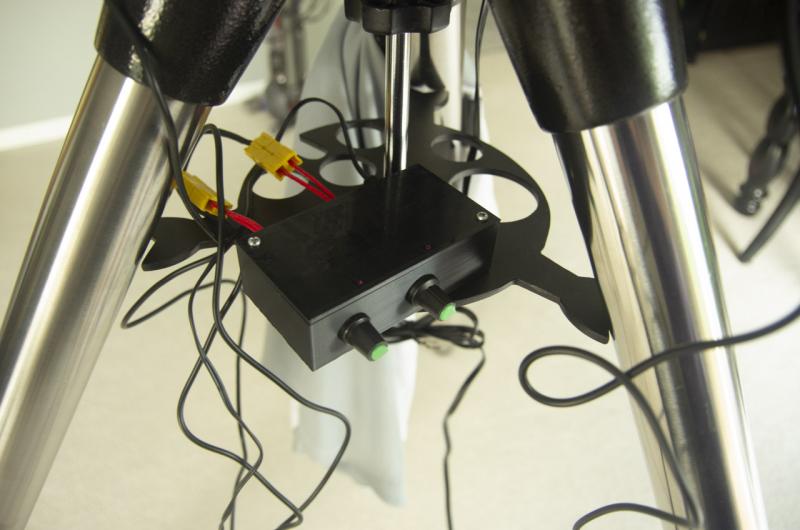 The heart of the controller are some off the shelf PWM motor drivers I got on amazon for ~$8, you can find them here: https://www.amazon.c...96499095&sr=8-5
They're good for about 2A at 12V which is more than enough to drive a heater which is usually around 250-1000mA. They also include LED's which get brighter the more you crank them up. The power supply is some AC to 12VDC adapter I pulled out of my electronics bin, I think it came with an old cable modem.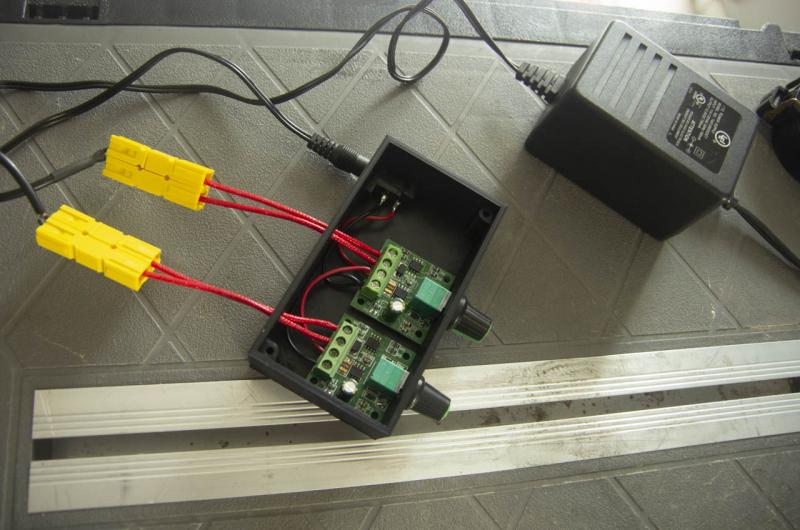 So there you have it a simple, cheap, and effective dew heater controller that anyone can make.