Astrospheric
Advanced weather tools for North American astronomers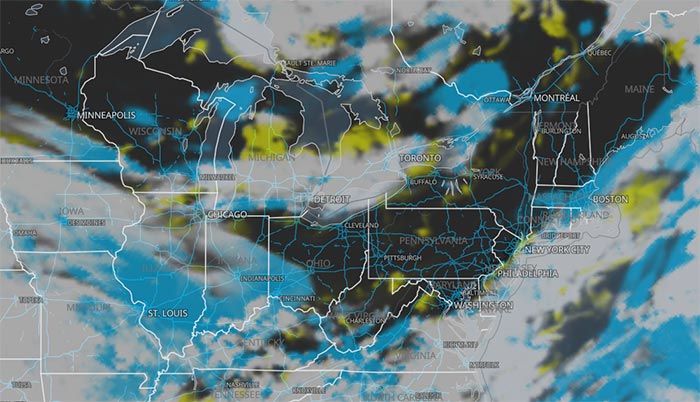 Website | Android App | iOS App


Hi fellow astronomers,
I'm happy to announce a new (experimental) cloud forecast available on Astrospheric. Please note: These new features require an Astrospheric subscription in order to access.
I'm excited to release the new Cloud Ensemble map layer! This is the beginning of a larger project at Astrospheric to skillfully combine multiple forecast models to generate a state-of-the-art ensemble just for astronomers and astrophotographers. It is currently combining the CMCs RDPS and the experimental NOAA RAP model (more of a duo at this point). More models will be added in the future. Understanding the range of atmospheric conditions can help us better plan our nights under the stars.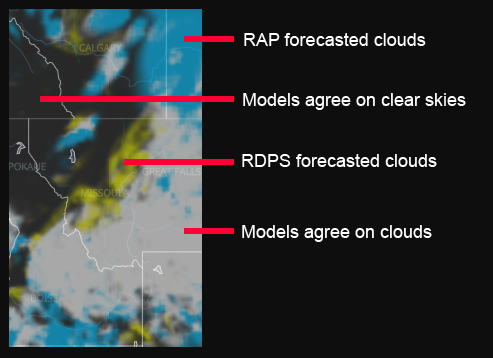 The cloud ensemble is generated by taking the maximum % cloud forecasted from each contributing model and projecting it on the map. To make it easy to understand what model you're seeing clouds from, the layer is color coded. When the models agree the clouds will be white, when they disagree the clouds will be color coded based on the model. The RDPS model will appear yellow and the RAP model will appear blue.
Identifying geographic areas where the models agree on clear skies can give added weight to the likelihood that there will actually be clear skies.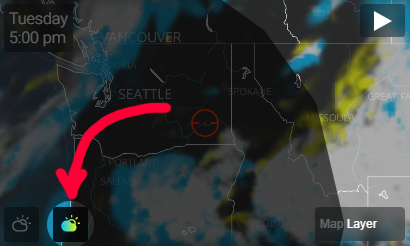 The new cloud layer can be enabled on the mini-cloud map (tap the button highlighted in the image above) or on the full screen map within Astrospheric.
More information on this new ensemble can be found here.
In addition to this new map layer, the Extended cloud data that Astrospheric uses to build long range cloud forecasts is also now available on the map. This data is generated from the GFS model twice a day. Please note that animating 10 days of cloud data can eat up a lot of bandwidth so please check your network connection before hitting play

That's it for now, thanks for reading and clear skies!
-Dan