I have a few questions about a scope I just purchased, if any of you good people would be willing to help a beginner out here. My first scope was a 4se so the mount etc. are all pretty unfamiliar to me. My first question is what are the following handles for? Are they just for moving the tripod?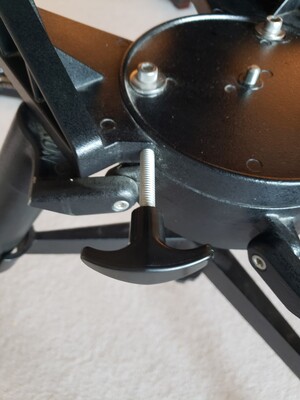 My second question is about the slow motion control knob on the R.A. axis. Mine is not attached...is glue a reasonable way to get it back on or is there a better method?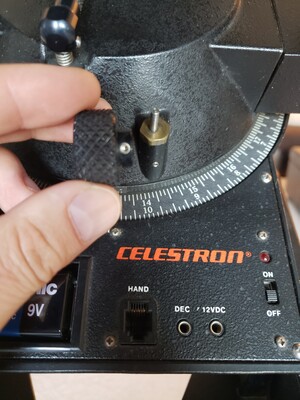 Finally, I was trying to check the collimation via a guide I found. When doing so I noticed that part of the secondary is obscured by what appears to be part of a gasket or something that has squished into its baffle...whatever it is, it's ribbony and shiny. It appears from about 5:00 to 9:00 on the secondary below.