Hey fellow electronic stargazers,
after building my custom triplet APO scope everything went significantly better in EAA for me - it really started working! So I decided to try with color instead of my ASI 120 mono. However people say that b/w cameras are more sensitive than color cameras, so I was cautious not expecting too much. Someone who knows advised me to buy an ASI 224 for my 80/480 APO, telling me that this camera should fit and is extremly sensitive. So I bought a used one for 200 EUR, looked like new though.
Would this bring back the trouble I had with my first scope (80/400 Fraunhofer) and the ASI 120?
I set up my Equipment - light polluted area with an international airport nearby and an almost full moon rising.
First try was M27 - looked ok but not really impressive compared to what I did last week with a borrowed ATIK Infinity. Little bit better though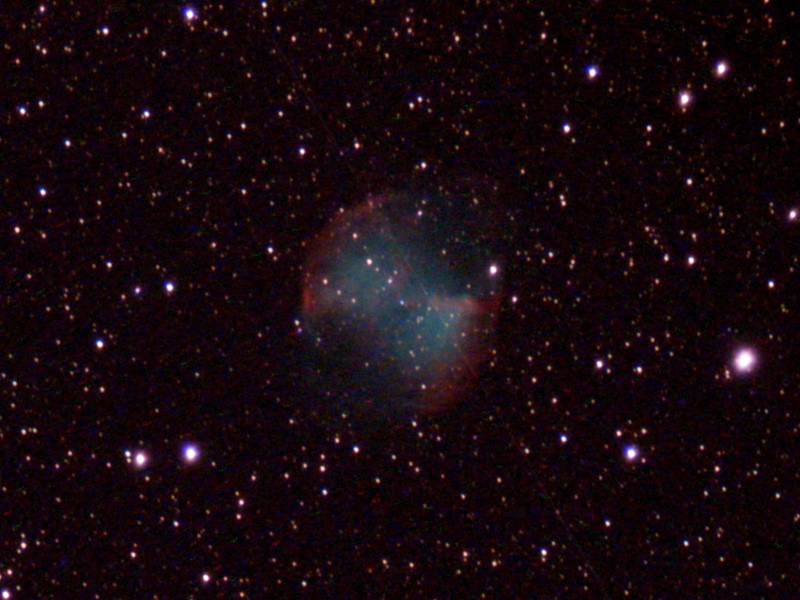 I think I have to improve in getting this one better.
Then I rushed to M20 (full moon rising!) - I tried it two weeks ago with the b/w ASI120 and wanted to know whether I could get it better in color.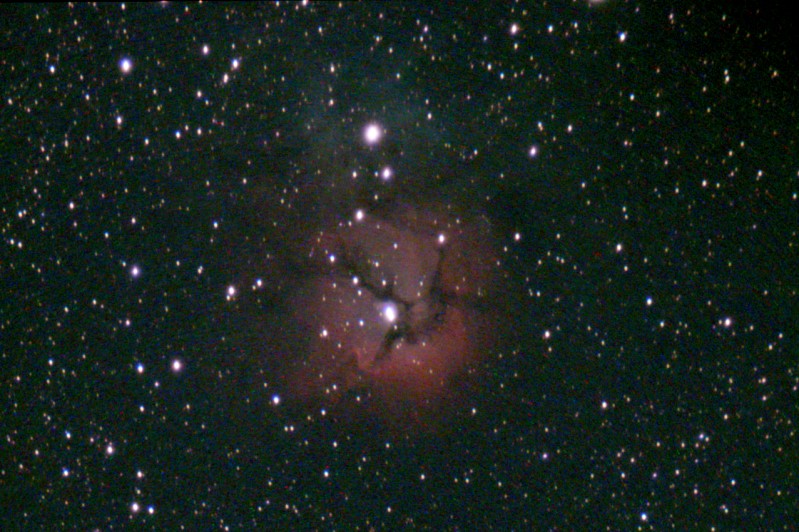 Well - that suits me really fine! Looks very good for me as a newbie to EAA and the very first time using this camera.
M17 is in the monthly challenge and I am nearby - so let us give it a try.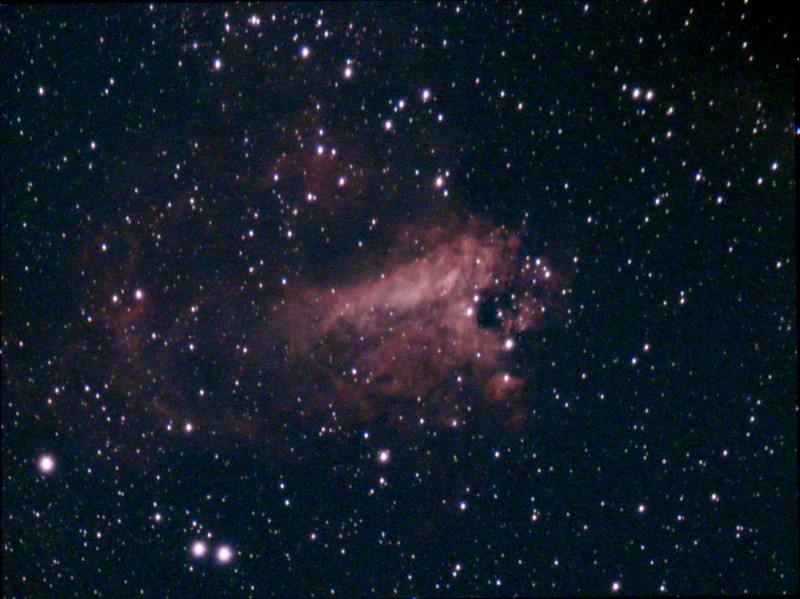 Well, well - not bad either. And the best thing: camera and teleskope work together perfectly in SharpCap live stacking. Really like it should be - stacking like clockwork. No trouble at all!
Next object in the the monthly challenge list ist M102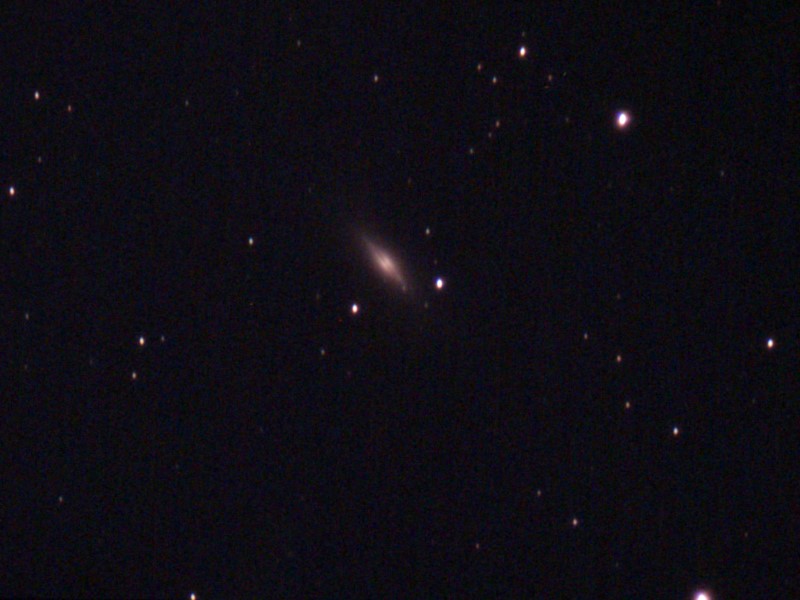 Slowly but surely I get aware that I obviously put together a fitting couple. I had some trouble in getting into EAA. I got the ASi 120 working with the new refractor. However I still had the problem that after a few frames I got rotating stars. So I usually stopped live stacking after 10 frames maximum. And I wondered what people meant when they were talking about images improving by the number of frames stacked. For me the first frame was often the best with the ASI 120 mono. And I did not know what to do about it.
When trying M51 last night was the time when I realized that patience with this new combi is key: just wait and see what ist happening. And I really never saw M51 live this way! Visually I do not see anything in my backyard and my EAA trials so far were not very encouraging. But last night it was:
Edited by GazingOli, 06 August 2020 - 05:01 AM.