Hello Dear forum,
I'm using a Newtonian GSO 6" F/5 (and i'm very happy with it) with no Coma Corrector but I realized that my stars are not really pinpoint even in the center of the frame.
I realized this in this picture : (30s exposure)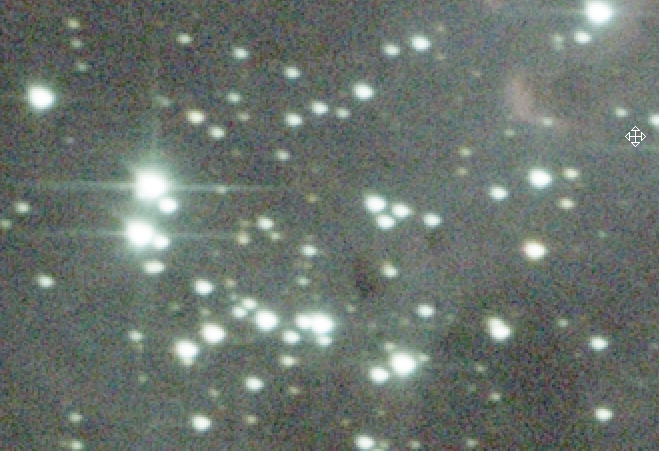 I think stars look "triangular" I did some research about this and I thought that I had pinched optics so I took the primary mirror holder out and just untightened the screws that hold the mirror (they were very tight and I think they still are as I have no real reference of how tight they should be) .
That picture was before getting my bahtinov mask so I guess that my focus was not good also.
Yesterday I tried to see if my "pinched optics" problem was solved and I think stars in the center of the frame do not look that triangular anymore but still not pinpoint.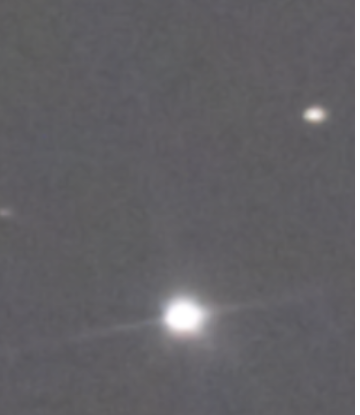 Then I took a look in the outter part of the frame and this is how stars look (I know that being a "fast" newtonian I may have coma).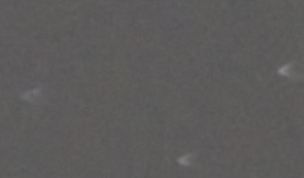 Is it just coma? Or a mix of coma + pinched optics, or coma + bad focus,....
I'm using a laser collimator and these is how vega looks out of focus I think that my collimation is not that bad.
What do you think guys?
Edited by carlosm, 06 August 2020 - 04:17 PM.