Was out walking the dogs yesterday evening and the sky was looking clear from clouds but hazy. It had been a while since I'd been able to get out and so I made up my mind to give it a shot without having high hopes. Well, turns out transparency wasn't great but the seeing was. Really glad I didn't let the haziness put me off. At my normal capture settings Jupiter is typically at a histogram level of 60-65 but it was down to 47%, but I know people image in the range of 40-60 so I just left it be.
I decided to begin imaging Mars at 3 am so I had a bit of a break (which I spent running the Jupiter data to see what I had gotten)... I should have taken a nap but you know curiosity

Then 3 am to about 4:30 am was spent on Mars before finally packing up and heading to bed.
These were the results after processing today - definitely glad I didn't let the haziness put me off as I did want to capture the Oval BA approaching the GRS! Was pleased that some of the finer detail was coming through.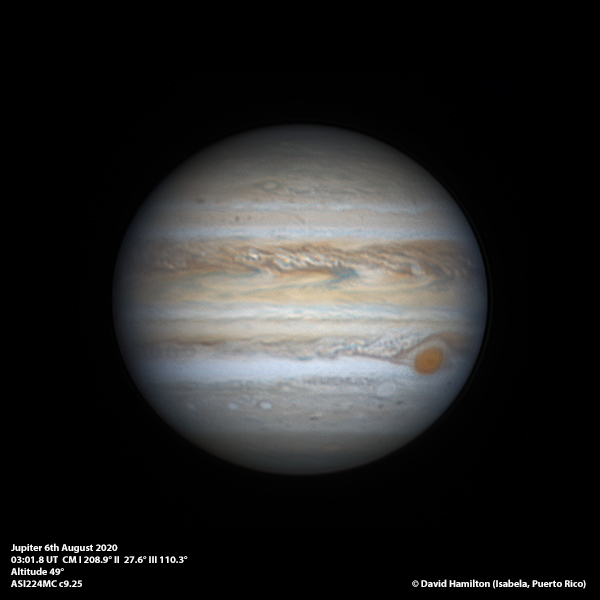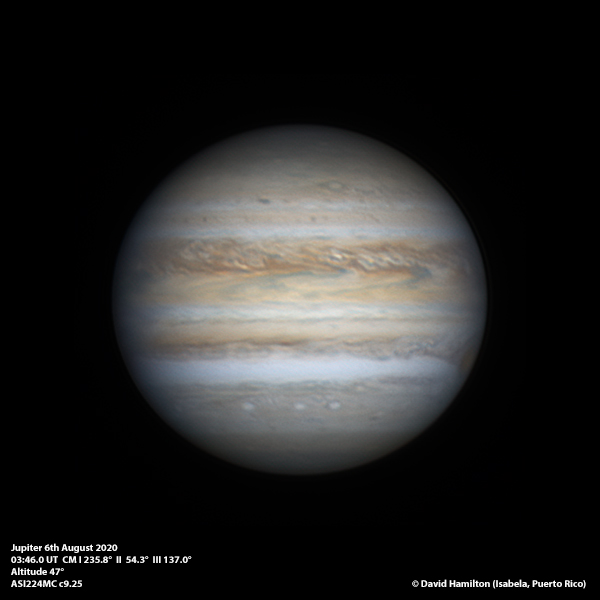 Then this was a 5 minute capture of Mars. I looked at some of the derotated images but honestly, this single capture seemed to be that bit sharper. Happy with the detail that was coming through on this one too and the tiny part of the south pole visible.