I am trying to set up a new zwo 6200 on an Esprit 150 flattener. I added 1.5mm of spacers which improved curvature and now it looks like I have tilt to correct. The tilt plate is on the camera with the filter wheel screwed on. Here is the CCD inspector graph, it looks like i have some tilt to correct on the lower left Y side is there any way to determine left or right looking at the sensor face on? Trial and error is difficult having to disassemble everything and have clear sky to test. Anyone have an example of what correct backfocus(curvature) and tilt looks like? I just noticed that the out of focus corner changed when the spacers were added. Does that mean I went past the backfocus when I added 1.5mm?? Thanks in advance.
After adding 1.5mm spacers after flattener same camera orientation. Pretty flat but maybe .25mm more spacer and tilt adjustment left side "down"?? Also this is a Lum filter, I have 3mm chroma on the way will those add a mm of spacing?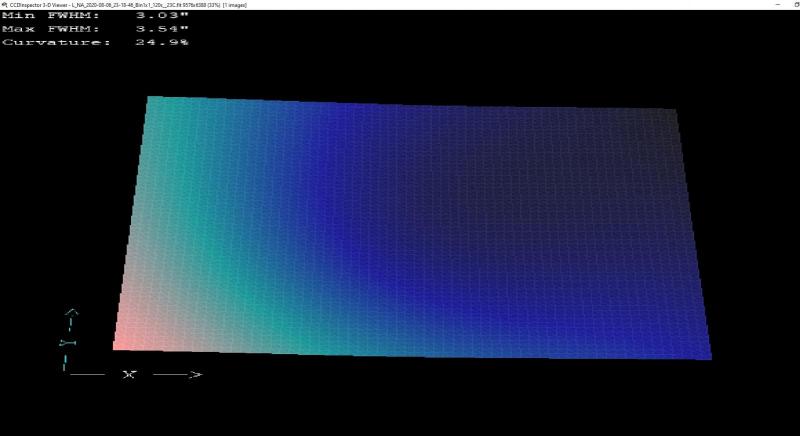 Initial without spacers.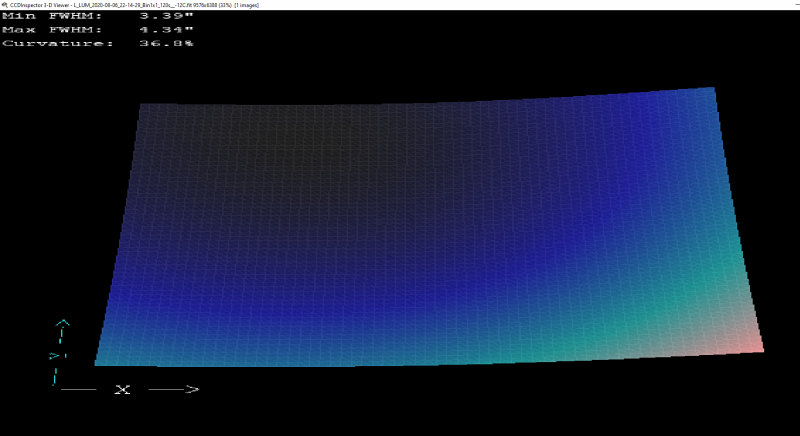 Edited by Wileyglance, 07 August 2020 - 08:34 PM.