Meade lx90 8" SCT made 13 years ago, according to the print mark on the corrector plate edge.
After watching many vids, reading in the forums etc. and being annoyed with black specks and dust on the
primary and secondary mirrors and corrector plate surfaces, I did the deed and took the plate off
and gently cleaned (pec pads, distilled water, iso alcohol etc etc). I put it back together aligning
the factory marks of the corrector plate, no shims were moved or lost and I tightened down the plate gasket
ring with even torque to the screws in a non-circular pattern.
I tried to collimate using Deneb as best I could and then did some test images of Deneb while
pointing near direct overhead, focused manually CCW and got this :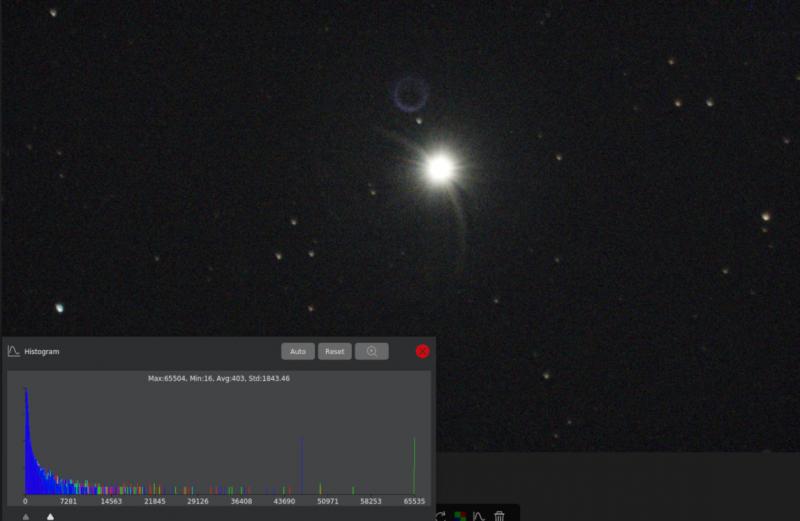 image is with ASI385MC-cool 1.5 sec at 240 gain, -15C, SCT has a Meade 4000 0.63x FF/FR mounted inside
a Moonlite CS focuser.
Not trying for a pretty image : I focused while standing right beside the scope which sits on a balcony.
What is causing the flare and the purple ring just above Deneb? I can focus that purple
ring to a dot at the expense of everything else in the image going out of focus.
Edited by DeanCN, 08 August 2020 - 12:05 AM.