I sent my D5300 to lifepixel back in June for a Ha mod and just got it back this week (7-10 business days?). Tested it out last night on M8 and M20. Using a 300mm F4 Nikon lens on an AVX mount I shot wide open and iso800 to avoid trailing (unguided).
50x45 for a whopping 37.5 minutes.
30 flats
75 bias
The sensor has some large dirt spots, saw them with two different lenses. Would have thought it would be cleaned after doing the mod.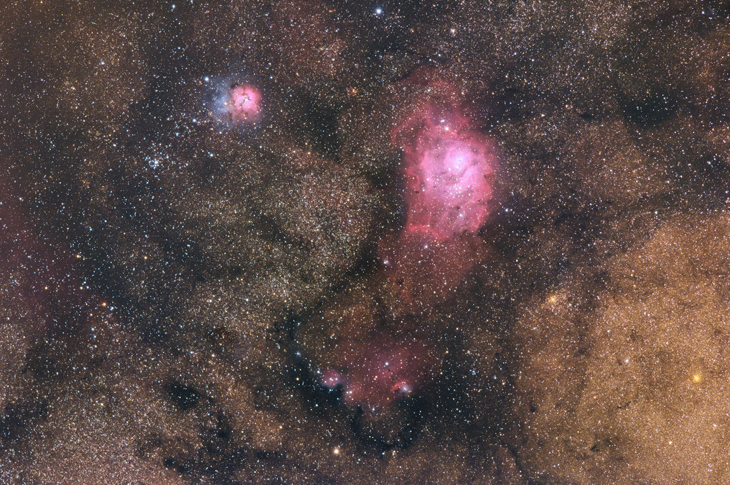 The mod is worth doing!
Bret