Many of you have been helping me improve my imaging for the past couple of months in multiple threads I've posted and I continue to appreciate all the excellent input I've been receiving. Most recently I noticed that Firecapture was reporting back my optics as f/24 which is well about the f/15 I would have expected of my f/8 12" LX-600 with a 2x Barlow. It appears to be the result of a long projection distance to the camera from the Barlow lens. Yesterday afternoon, I took the step of inserting my f/6.3 reducer/flattener to see if this would bring my optics into the f/15 range needed for my camera pixel size (2.9 microns)
Step 1 of my efforts was immediately rewarded by better results. I first shot a quick sequence with the existing optics for comparison. The I pulled everything off the back of the scope, including the focuser. I then installed the f/6.3 flattener, the eyepeice adapter, 2x Barlow and the ASI-290MC camera. No attempt to change the scope collimation was made (it was left in the final condition from the other day's efforts to collimate.
Both images are 5% stacks of about 5000 frames. I was just trying to get a quick look at whether this exercise was worth the time it would take.
The initial image is here: Firecapture reports this as f/24.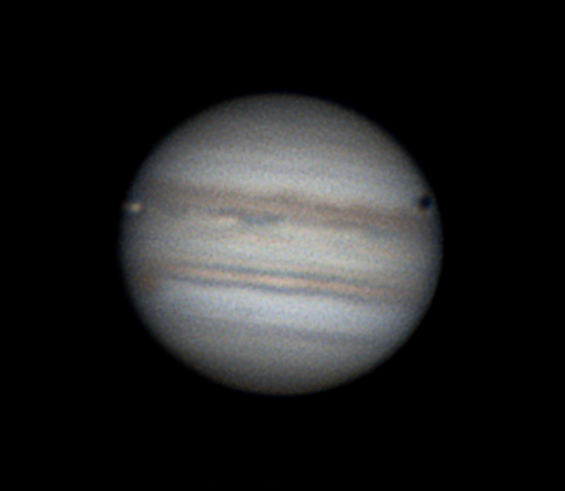 The image with the reducer is here: Firecapture reports this as f/16.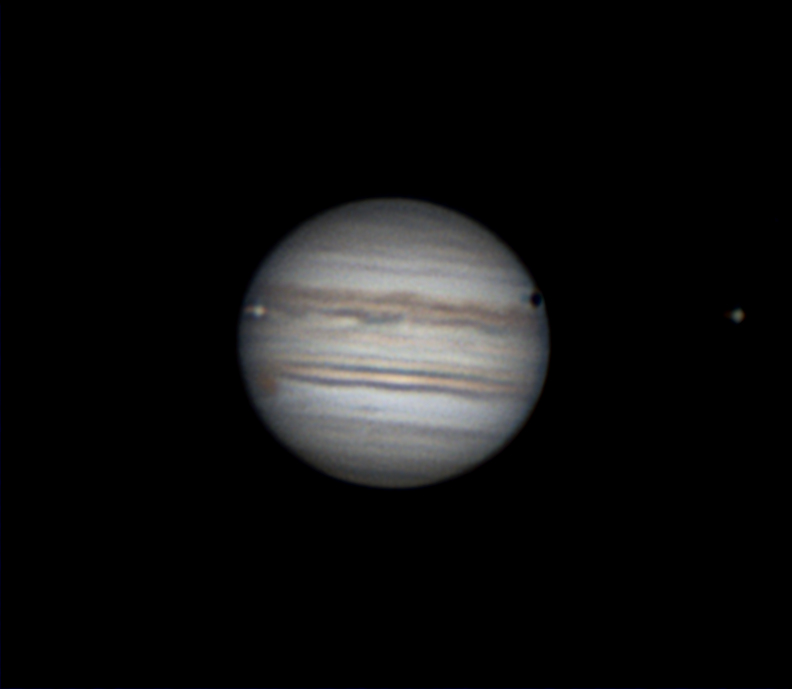 I was very pleased with the result. Round moons and moon shadows are not my usual result!! I reassembled the entire optical train based on this image with the JMI focuser, the f/6.3 flattener, the 2x Barlow (threaded into the ADC barrel), the camera, with the IR/UV Cut filter threaded into the camera barrel. I'm still processing these images and will post them at a later time. It took a bit of fiddling to get everything on and in a order that still allows for proper focus to be achieved. Perhaps these challenges will assist others just getting started (at the very least it might explain what NOT to do)