Is it possible to add a third mirror to a Newtonian? For example, at a 45° angle, located at the tube entrance? In this way, the body of the telescope could remain nearly fixed, flat at 0°, while the mirror is rotated to choose elevation (and of course pivot the whole scope, to move left/right).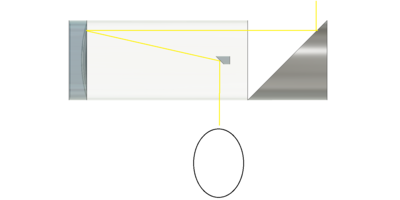 If this would 'work', would it reduce image quality substantially? Would the extra mirror need to be a precision ground aluminized mirror?
Would this third mirror result in a final image that is right side up, instead of upside down and backwards?
Other consequences?