I had a difficult morning of imaging on June 9, 2020. The focuser was not moving and the motor was emitting a loud buzz when sending commands. After seeing no issues externally, I opened the motor housing in the dark to investigate myself and confirmed the motor itself was not moving. Clouds started rolling in as I reattached it, so I quickly focused manually and started recording before losing Jupiter to the clouds.
Will Ethan resolve his motor focus issues? You'll have to find out later!
Telescope: Celestron C14 EdgeHD
Camera: ZWO ASI290MM
Barlow: Astro-Physics BARADV
Filters: Chroma Red, Green, Blue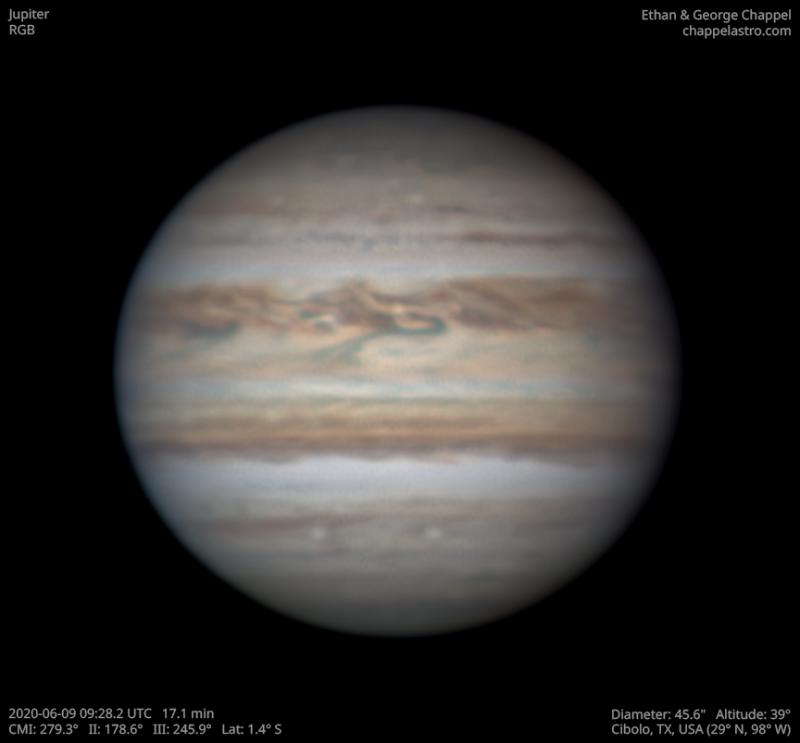 Of course I fixed it! Do you really think I would let it go for two months?