Mars in good seeing. Last night, I was waiting for mars to clear trees and by about 2:30 AM, it was at a good height (30 degrees) and seeing improved.
It was easy to hit 160 FPS with 275 gain keeping it nice and smooth. This is 12% stack of 31.5K frames.
Stacked using Autostakker 3 with multi scale AP.
Wavelets in Registax6, Secondary deconvolution in Pixinsight and finished in Photoshop.
50% blend of Topaz Sharpen AI.
The Topaz sharpen is too sharp.. but I just couldnt help it blending it in

.. It is almost like what you would seen a game video., not quite real but pretty to look at.
I am really enjoying the ASI290MC way more than ASI224MC.. I always got crunchy results with that one.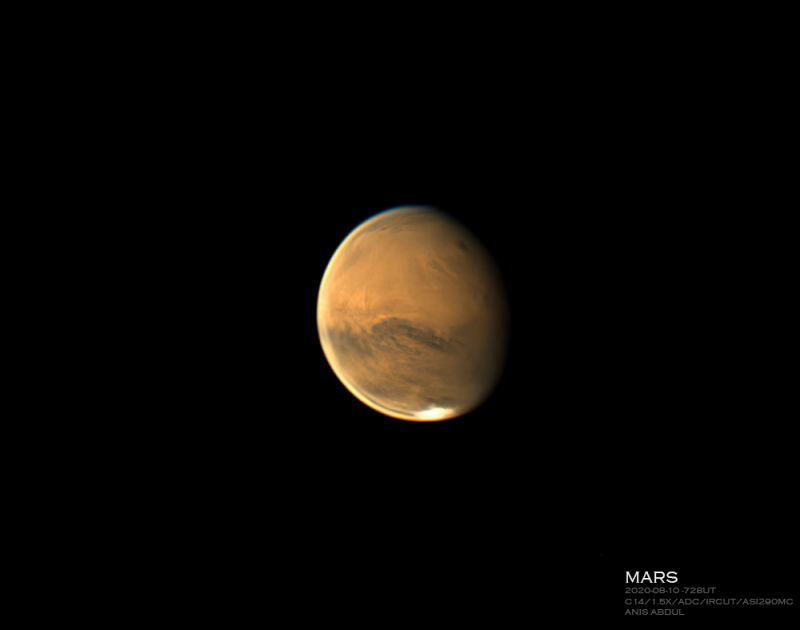 Astrobin:
I have tiny snippet of the seeing:
C&C welcome as always