M57 below - I had a visitor tonight on the right that's only showing up on all my Hydrogen Alpha light frames (5 of them over 25 minutes). It wasn't present on any of the LRGB frames before that.
Any idea what it is? There are no streetlights nor any other light-source near there. The moon was behind me. I have IR lights all over my property, but nothing pointing in that direction. The neighbors have no IR lights up.
And there's of course no magnitude 0 stars or planets anywhere near M57.
I tried swinging over the ring to the left of the frame, and the light source stays in the same position - it doesn't move into frame... It's also not showing up on Hydrogen Alpha dark frames.
Any idea?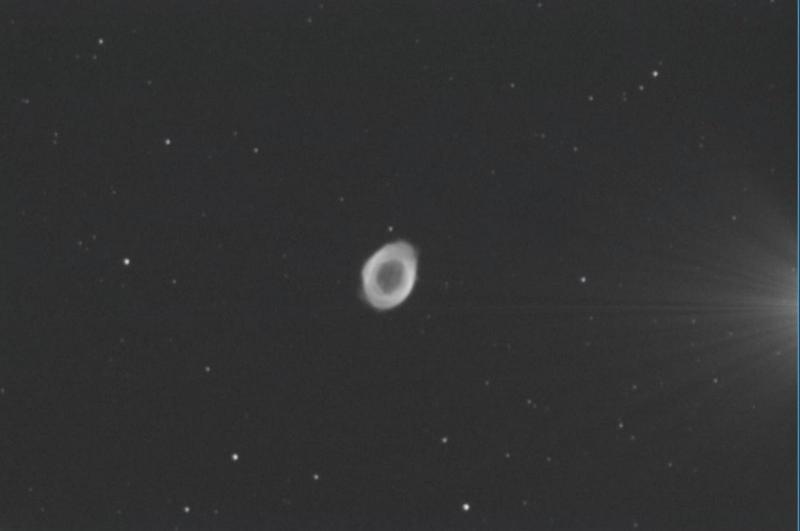 Edited by deonb, 11 August 2020 - 07:39 AM.