Some of you may be aware that Celestron replaced my RASA 11" V1 with a new RASA V1 as the tilt issue could not be resolved on the original instrument. I guess it was cheaper for Celestron to replace a five year old instrument than spend time investigating what the original issue was.
I kept the replacement in the box for nearly a year as I was using the C14 Edge on the mount- I don't as yet have 2 beefy mounts.
I replaced the Edge OTA with the new RASA and managed to get first light last night using the Baader UFC spaced at 55.30 mm & camera back focus at 17.5 mm with no allowance for filter effects (since the stock clear filter was removed I presume adding your own filter puts everything mostly back as it was). This gave me the 72.80 mm required
I used the Astronomik CLS CCD filter and the camera on a 2x2 Bin (I could not use 1x1 bin as the SkyX was crashing with an out of memory error- I need to look at that).
I focused manually as I did not have the auto focuser fitted which will, later, be the Optec Quicksync which does a good job provided the initial step sizes are dialed in correctly. At 3.00 am this morning the seeing was good but the transparency horribly spoilt by misty cloud but I managed 80 10 second test subs of NGC7331.
For the first time ever the field looked really flat and sharp even focusing by eye I managed a FWHM of average 2 pixels. This will be a lot better now I've fitted the auto focuser this morning.
I'm pleased with the result given by the replacement.
One last tip for the camera placement. If your using the Baader UFC you need to remove the Celestron Stock filter as this sits 3-4 mm proud of the camera base which will prevent the Baader UFC from sitting straight and it will be at the wrong back focus unless compensated for in your measurements. This is a hassle not needed but it does prevent the use of the excellent Astrondon LPR filter which would have the same constraints. I also greased the camera locking ring with Dow Corning high vacuum grease to ease the ring placement which screwed on butter smooth.
I've attached the 13 minute image which is cropped to fit on the forum but the stars are true right to the edge of the field and the CCD inspector result.
I wish all of you clear skies....stay safe.
Best wishes
Mark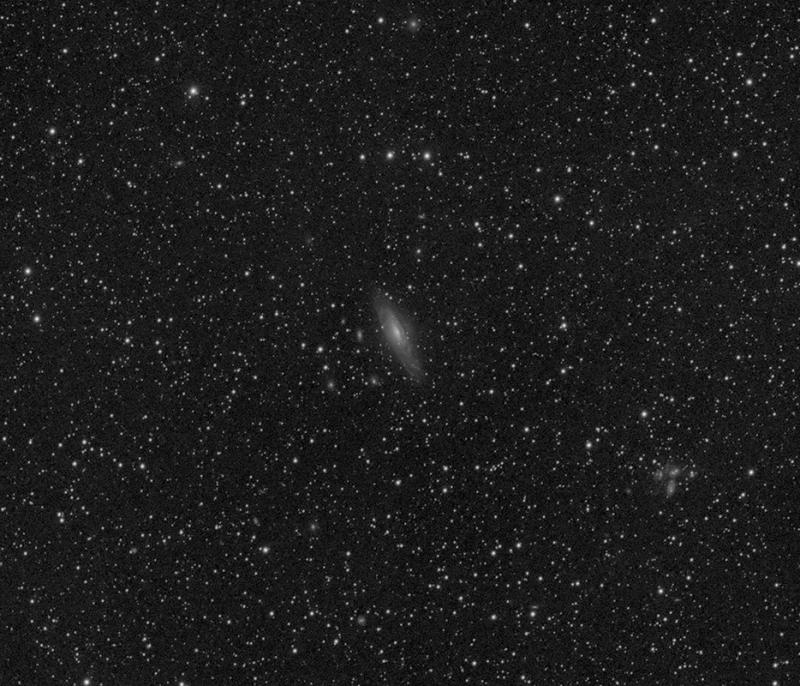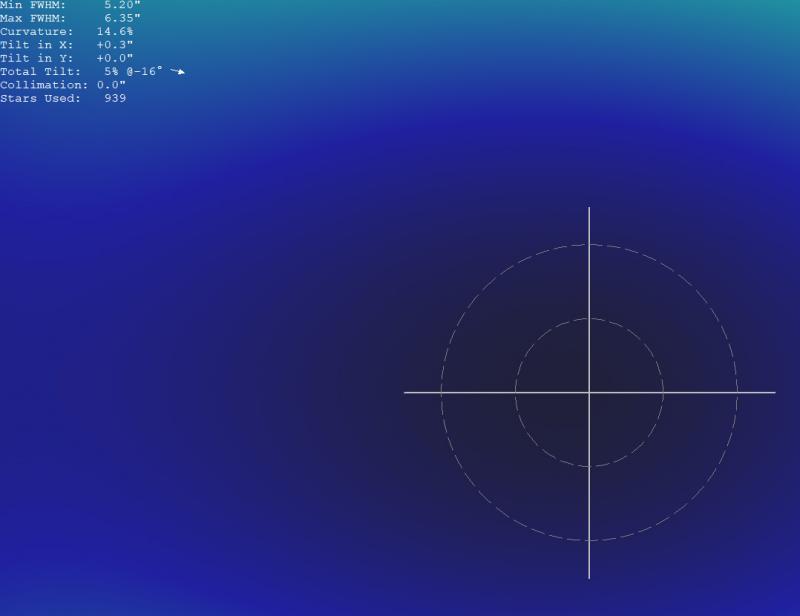 Edited by pyrasanth, 12 August 2020 - 04:16 AM.