Seeing nosedived when I got back out to shoot Saturn. I shot for an hour hoping things might improve, but they didn't; the first 3-minute window was the best of the lot—remarkable only for its banality: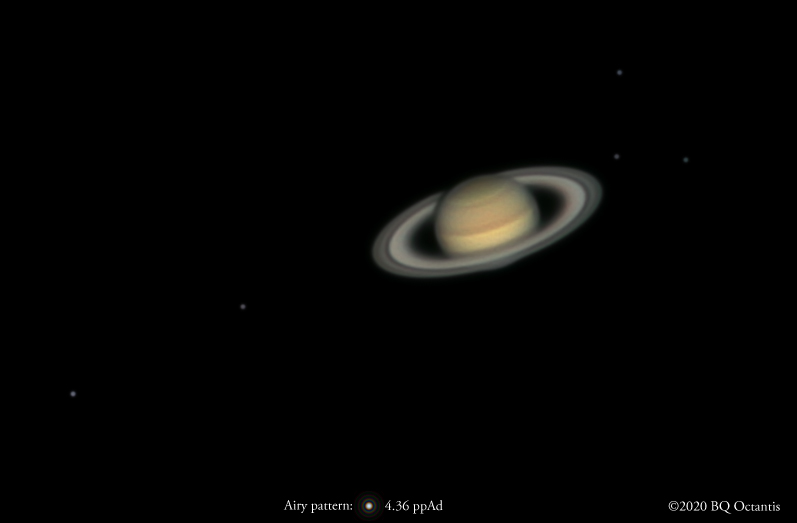 Saturn, Rhea, Tethys, Dione, Mimas, Enceladus 2020-08-12 12:33 UTC
I had to synthesize reality for the moons. In poor seeing, Mimas and Enceladus flicker right at the noise floor of my sensor. So while I brought in the brighter moons by dabbing a layer mask on their centroids in the stretched image, I use a scaled screenshot from Stellarium as an overlay to find the centroids of Mimas and Enceladus. Their smudges are highly seeing dependent; I wouldn't say these were anywhere close to obvious.
BQ
Edited by BQ Octantis, 12 August 2020 - 07:06 PM.