Hi dear all,
Today is third time after I got Lunt80MT which the weather is clear.
I look at Gong, then run out of office, prepare my solar setup.
This is first time I got four prominence looks like crossing the sun, They are beautifully in visual, same beauty in camera.
I just new to image processing, this time only use AS!3 and windows10 paint3D. So the image filled with many flaw. Sorry for that.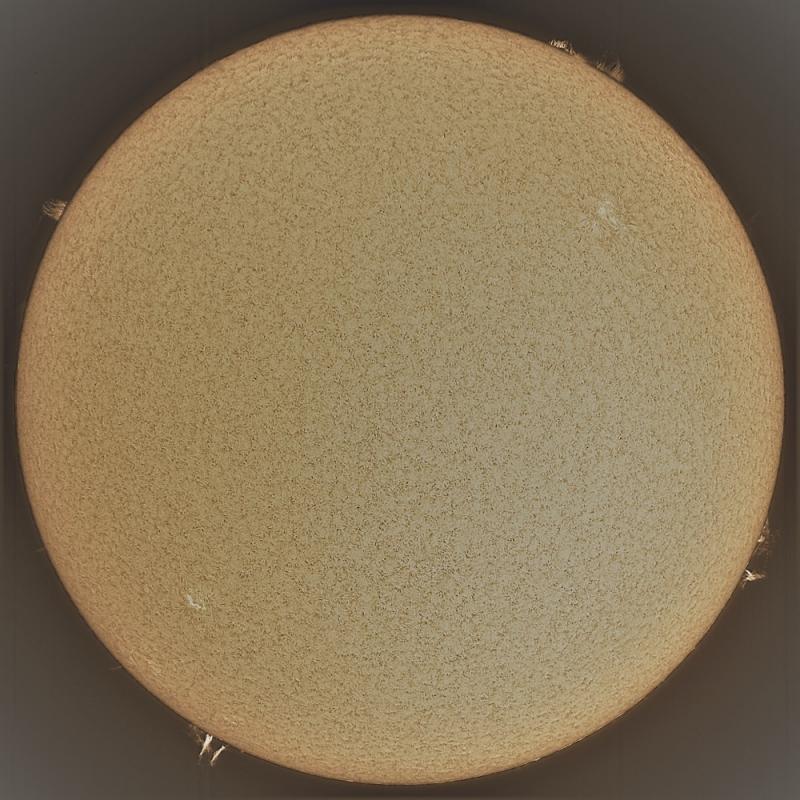 Main equipment is Lunt80MT DS, ASI 183MMPRO, Avalon M-Zero(Alt-Az).
Seeing is poor(Avg 3).
BR.