The badge says it's a "Commander"
I don't really know if this actually is a little Tinsley spotter, a fake, Franken-Tinsley or a restored unit, but see what ya'll think.

I can't find any info about a 50mm, white tube, Tinsley Commander, nor a "Saturn" branded version either.
The CN archives nearly always provide, https://www.cloudyni...sley-commander/
no extra info but at least you know it's legit

Edit: another on AM https://astromart.co...ander-telescope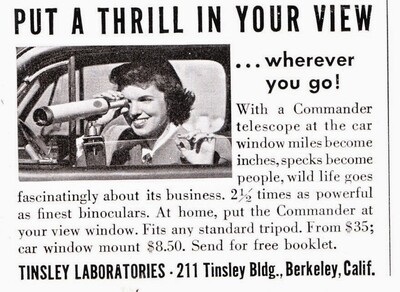 Edited by GreyDay, 01 May 2021 - 06:48 PM.