4th night of the event where Comet C/2020 F3 NEOWISE has overtaken and passed Comet C/2017 T2 PanSTARRS. Used 19 x 180 second subs and I still have work to do to clean up the noise (no Astrobin yet). Scope used was a C RASA 8 and Camera ZWO asi 071 mcP. NEOWISE and PanSTARRS are moving to the left of frame. Gues wich comet is closer...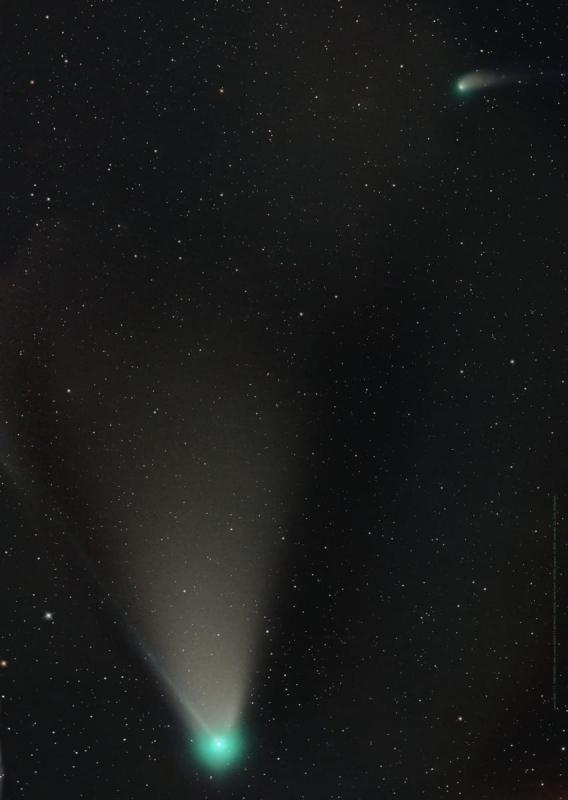 Animation link uses the piggyback scope RedCat51 and ZWO asi 294mcP . This animation will get you dizzy!
https://thelonelyast...t2-aug-11-2020/
Last nights data looks the best for processing but with school about ready to start I'm way behind the curve!
Best to all!
Dan