The counterweight that I ordered for my ES 12" Truss Tube Dob came in yesterday but when I installed it, I wasn't happy with how secure it is. It might be hard to see in the image but the nut that holds the rod in place was only able to travel far enough so that about 2/3 of its threads were grabbing the bolt. The risk of the nut coming loose and damaging the mirror led me to look for a solution.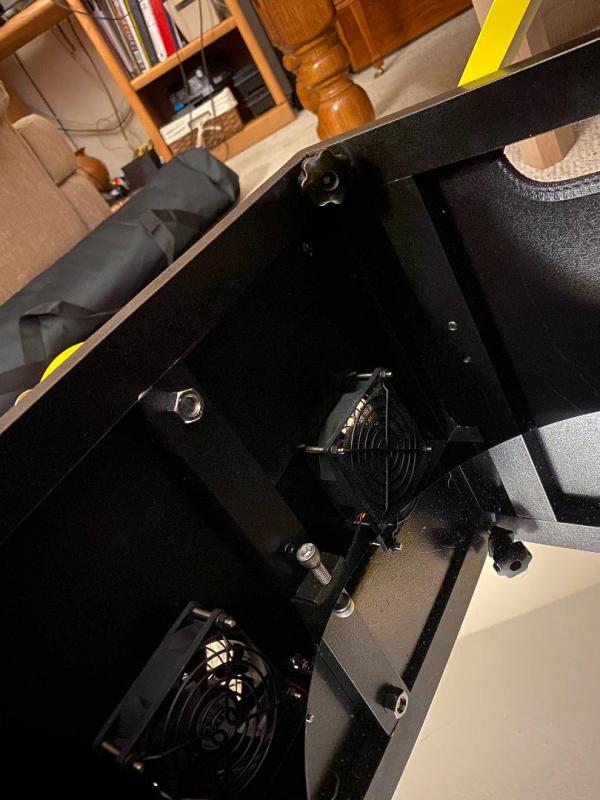 I thought about several other solutions, including using a Dremel tool to cut down part of the rod so that it would protrude more from the inside of the box. After about 10 seconds of attempting this, it was clear that I needed to find a better option. I then discovered that the bolt head on the other side of the rod is actually a short bolt that can be removed. More importantly, the socket that the bolt sits in is about 3/4" deep. Learning this, I went to the hardware store, bought a corresponding bolt and washers, and re-installed the rod backwards.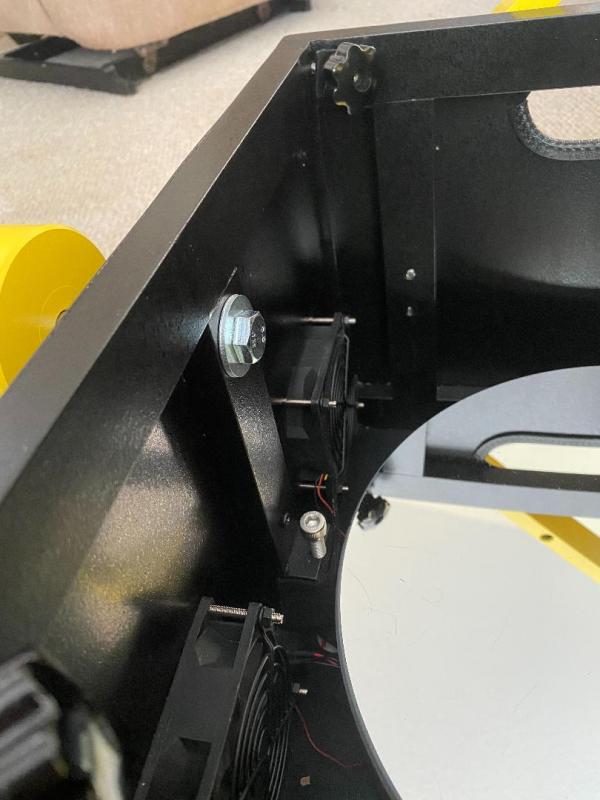 Now the bolt goes through the mirror box and straight into 3/4" worth of threads inside the rod. Much more secure.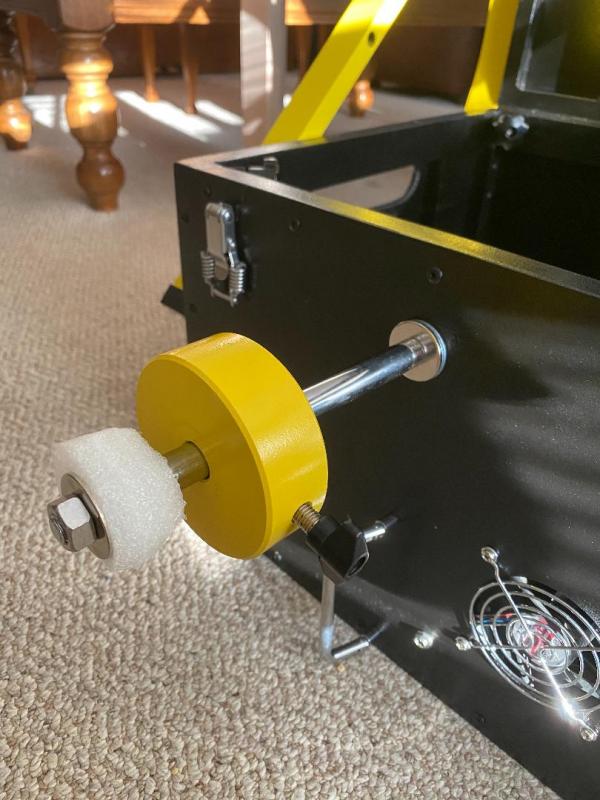 This angle shows what I mean by installing it backwards - the nut at the end of the rod is the one that was originally inside the mirror box. I had to use 2 washers on the outside because the bolt was barely bottoming out in its socket. I also cut a piece of white foam to prevent the washer at the end from rattling. For anyone wondering, the type of bolt that I used was M10-1.50 x 40.
I'm curious if anyone else has encountered this issue. I wonder if ES made the mirror box thicker when they redesigned their truss scopes with Gen 2.