Hello everybody,
even though I am aware that there is a thread on IP/CCTV lens for RT224 camera (https://www.cloudyni...mera/?p=8485988) I decided to make a new thread on the more general topic of trying to reach big celestrial objects with EAA.
Therefore I bought a used photographic lens for 25 Eur in order to use it with my ZWO ASI 224 - will that work?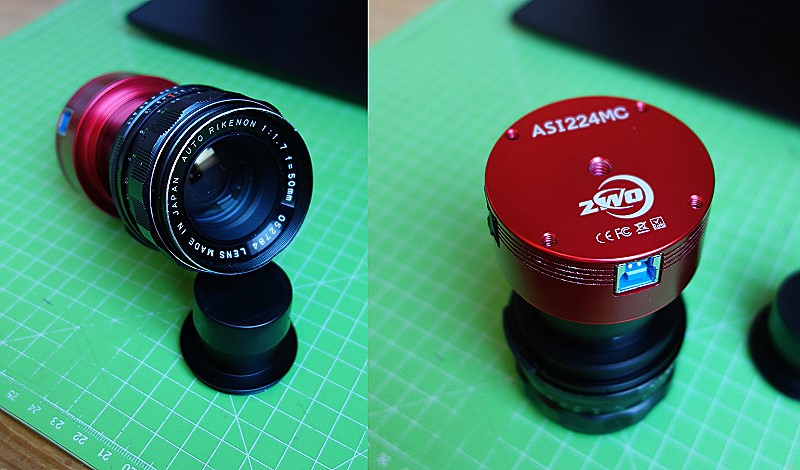 To put everything together I needed an adapter M42 / T2 (different thread pitch?) and some T2 spacers:
This was easy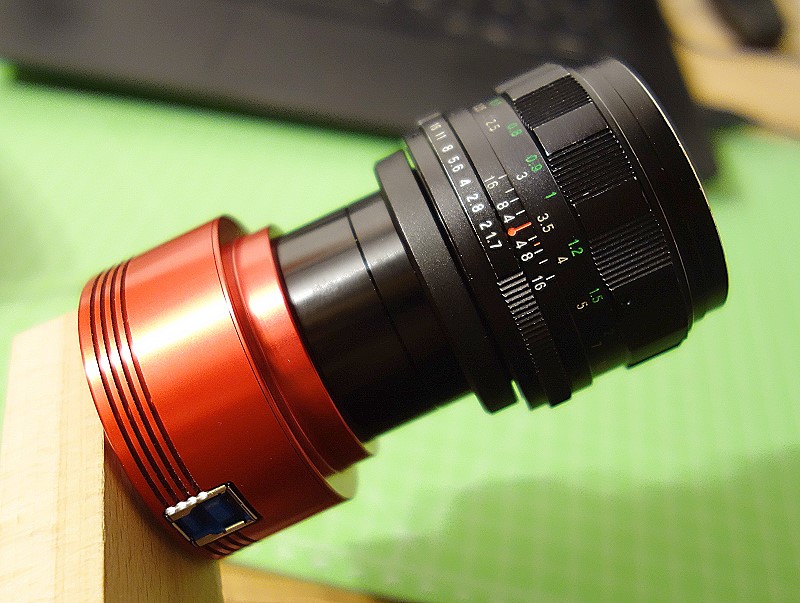 ...