Be sure channels and pressing are good.
This is to reduce correction up and make the edge better.
Ws starting small and getting bigger, but not too big.
Stroke smooth with downward pressure.
Cycle through the A strokes (top left, top right, bottom left, bottom right) 3 times 1 turn each.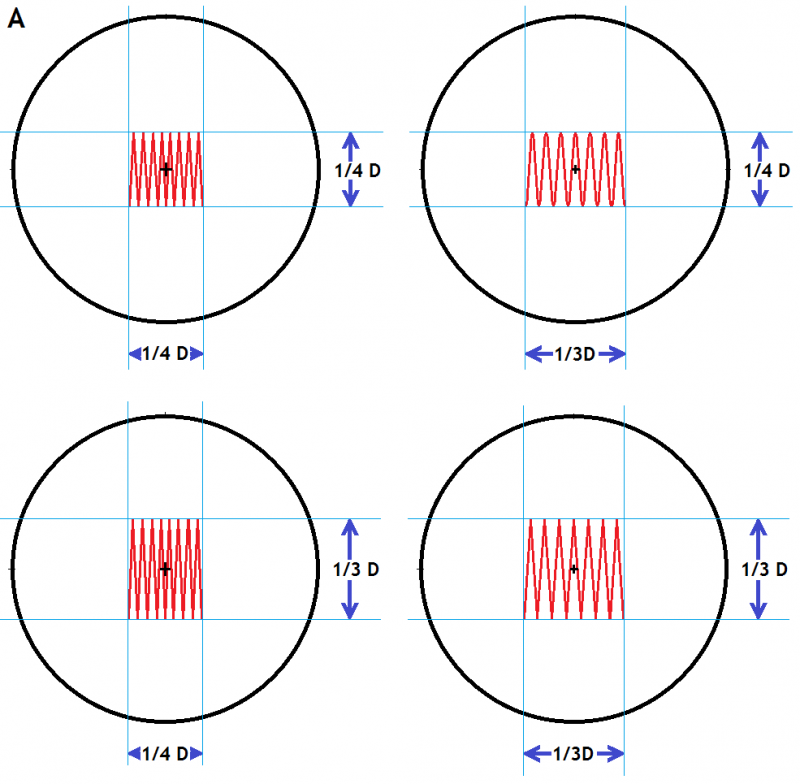 Then do the b strokes 1 turn each.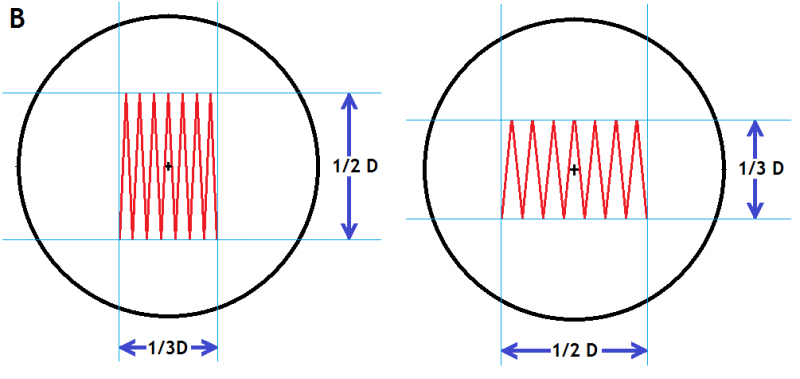 Don't do anything else, I want to see the effect. Hope you haven't already done something, but not to big a deal if you have.
Stop and test, tell me how long it takes to do all those strokes.