Hi all

I'm struggling to focus my Sony a55v camera through my Coronado SolarMax II 60mm. I searched the forum for my camera and no hits came back. Has anyone had success with this combination or a similar Sony?

The best images I've captured are below. Is there is 'procedure' to follow? The last time I tried was 6 years ago and these were the best I got after 3 days effort and a sunburnt forehead. I became frustrated and put everything away. Its time to have another go before age and eyesight become a factor.

Any hints and tips greatly appreciated. Please note that I can't afford to change the camera at the moment.

Most look like this. Annoyingly it looks sharp in the camera view finder. Its very frustrating.
This is the only image that seems to show detail and that the sun appears to have an atmosphere. This was pure luck more than any judgement and is the only photo out of hundreds that looks like this. All the others look like the top photo, and a few like the bottom one.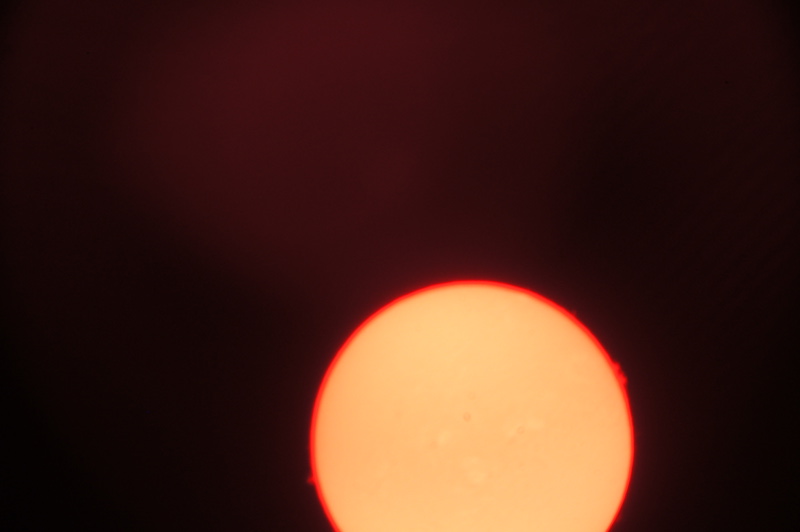 This shows sunspots as dark patches - but it looks nothing like the sun as I see it through the view finder.