For the past 10 or more years I've been doing near Earth asteroid astrometry with an SBIG camera rig hanging off of the back of a Meade 14". A recent magazine article on a latest technology large format CMOS camera caught my fancy. In the distant past I've used a small chip CCD color camera and a slightly larger mono camera with which I'd done LRGB. Purchased this ASI2600MC 2 weeks back as flats, darks and post processing didn't seem necessary.
Well, maybe it is. Histograms show colors to be significantly shifted, and while images are large and sharp the color's way way off.
I'm controlling the camera using SharpCap 3.2 as recommended by ZWO. Still very early stages of setup and have only run one DSO - the Veil. While awaiting delivery of a guide camera I've been running AVIs , stacking with AutoStakkert 3.0.14 (x64) and processing with Registax 6.
Here's an example of the moon: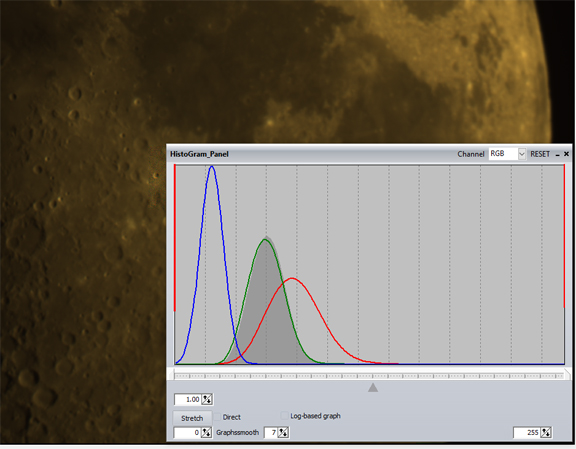 Thought the problem might be with choice of the wrong Bayer matrix. The camera control software has choices but forcing RGGB seems to disappear the RG so I'm letting SharpCap do an auto select as far as the camera matrix.
Maybe the problem was that Luna was low and there was significant atmospheric refraction, even with an SCT. So here's an analysis of Mars before addressing color shifts: and then after in more realistic coloring after aligning color. Nope, not an atmospheric refraction thing.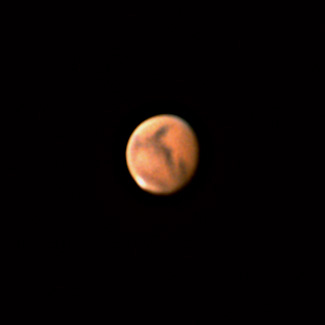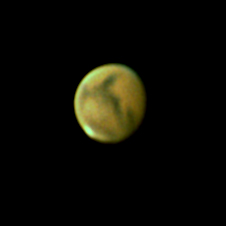 Let's analyze this. Here's the initial histogram shown in Registax: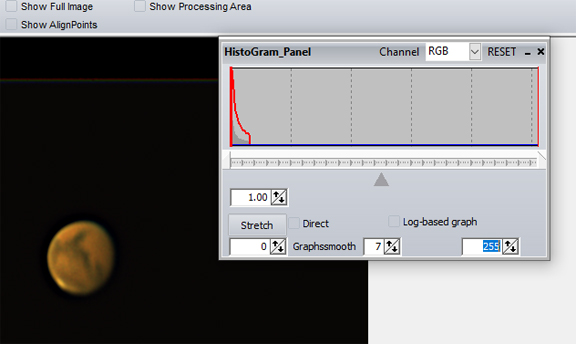 Stretching the histogram we get: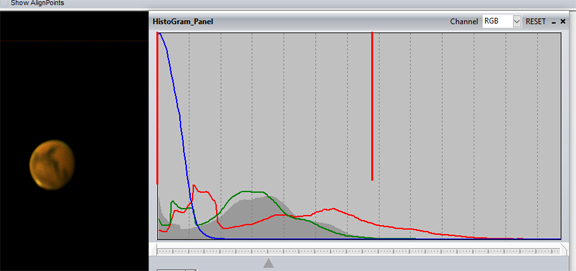 Stretching just a bit more: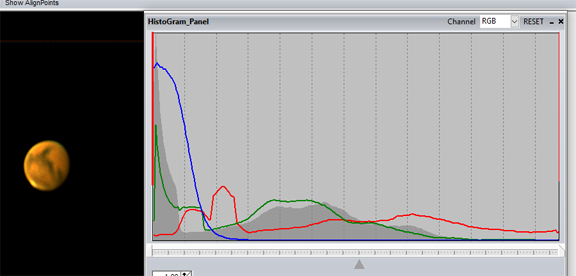 And finally applying the Registax RGB autobalance routine: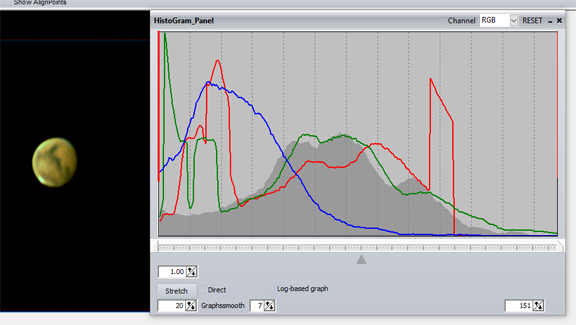 Is this kind of color mis-registration normal? I've never had to play with color using previous planet cams or color CCDs or even the very first ToUcam. Bad camera possible but unlikely. Much color in scope, but with an SCT that's unlikely. Bad setup probably, but what?
Any guidance would be greatly appreciated.
Pete
Edited by Peterson Engineering, 03 September 2020 - 10:01 AM.