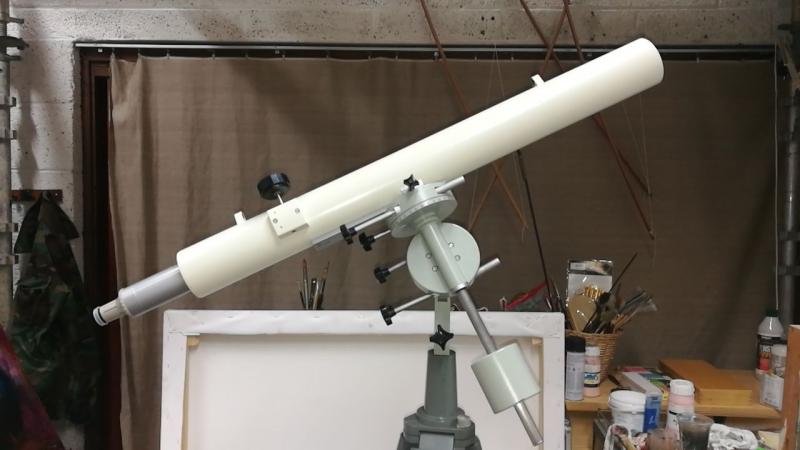 I have been lucky and got my hands on a Telementor!
It is a really cool and solid piece of equipment, going to look good together with Soviet Big and Small School Refractors (Большой Школьный Рефрактор 80/800 and Малый Школьный Рефрактор 60/600) when they are restored.
Got the first light a couple of nights ago, very clear image of Mars, looking forward to use it more!
I thought the internal crayford focusing, made it a Telementor II, but the knobs look like I (one)?
Also it looks like fungus, as seen in another thread. Can I open it and clean without the special tool? I promise to read up and prepare for good cleaning, but afraid of need special tool.
I have read through several Telementor threads here about adapters for 1.25 eyepieces, but several links are outdated, perhaps someone can help with fresh links?
Best and clearest skies:))
Edited by mr.otswons, 07 September 2020 - 10:11 PM.